Rapid Rush Jackpot on Lucky Games Casino
Rapid Rush is a 100% adrenaline-filled online dice game with an exciting jackpot. Dice are generated automatically in sets of three; it's up to you to decide which column you put them in. You play in four fields of nine squares each, which gives you several chances to achieve a winning line.
And the 500 to 25,000 Euro jackpot makes Rapid Rush even more thrilling! Find out how to win the jackpot in this dice game.
How to scoop the incredible Rapid Rush jackpot?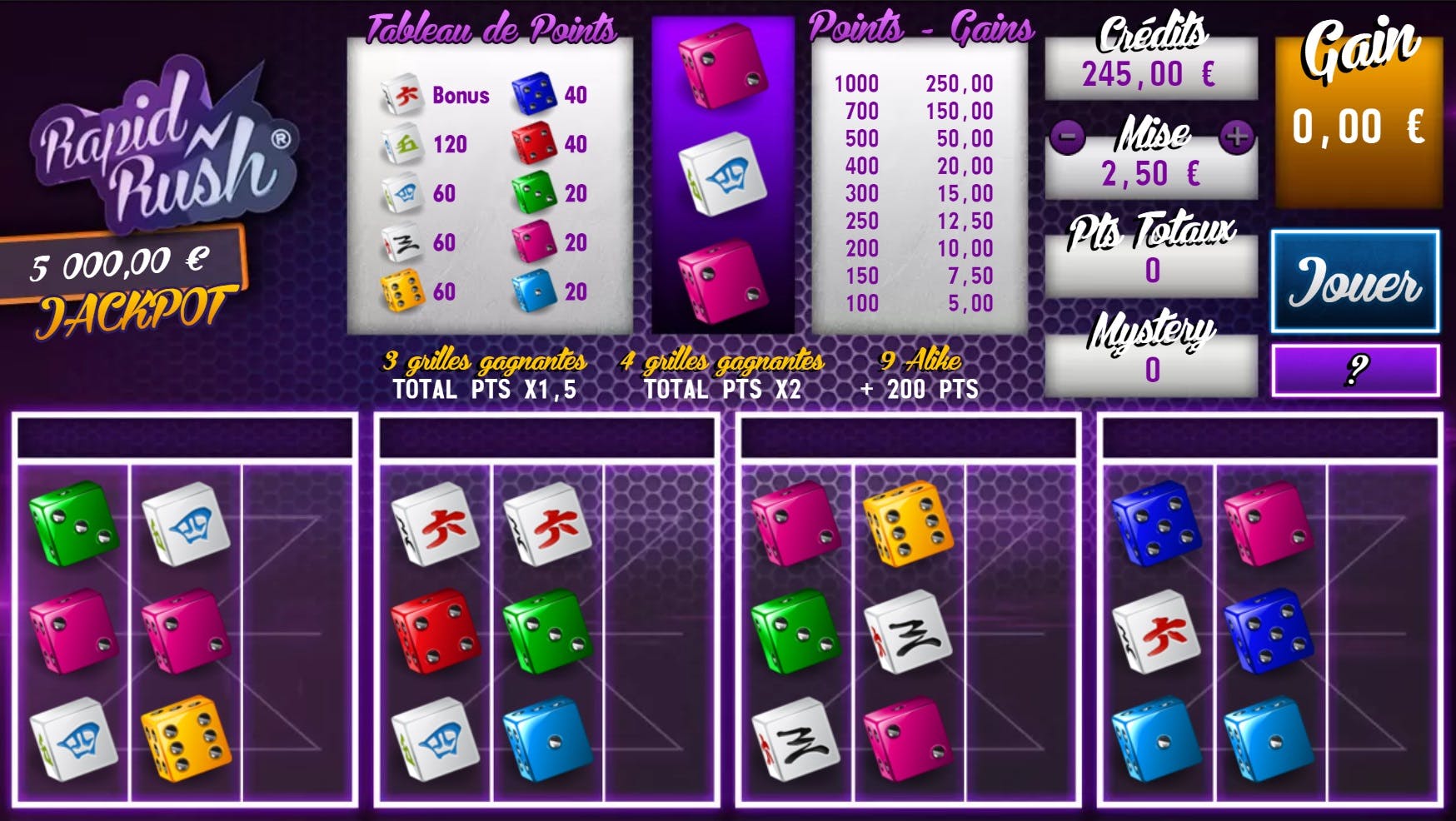 The electric atmosphere of Rapid Rush transports you to two exhilarating bonuses, which give you access to the jackpot: the bonus wheel and the box game.
The boosted bonus wheel
​
In the first bonus round, the jackpot falls at high speed. Spin the shiny wheel: if it stops on the jackpot box, you hit the jackpot! You can also collect Mystery Games or extra points, which allow you to increase your earnings.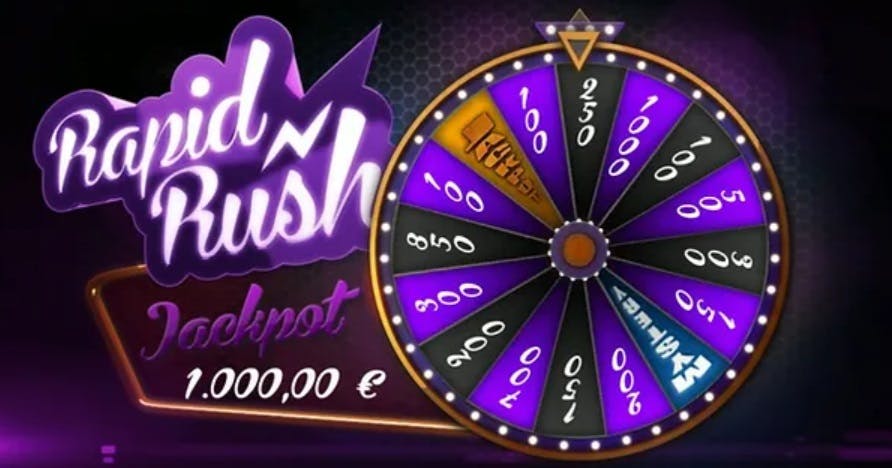 The frenzied game of boxes
​
From 500 points (at the wheel or at the end of the normal game), you access the box game. Simple as the wheel, this bonus will make you shiver with excitement: the jackpot is hidden in one of the boxes, it's up to you to choose the right one! There's also a host of Mystery Games and points to glean. And the more points you earn, the more boxes you can open!
​
500 points = 1 box
700 points = 2 boxes
1 000 points = 3 boxes
The jackpot also depends on your bet: higher bet, bigger wins!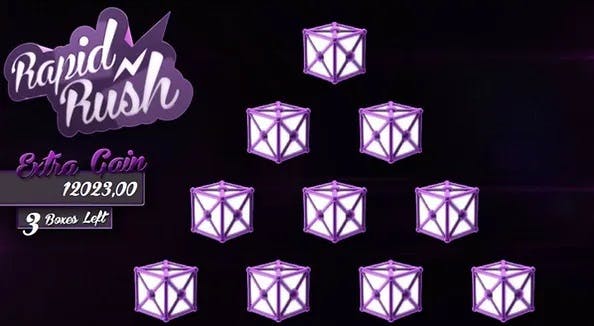 An adrenaline rush towards the jackpot
​
The jackpot is therefore in the bonus rounds. But how to get there? By placing the dice in the right place. The object of a dice game is to form winning combinations by lining up three identical symbols. In the case of Rapid Rush, you play in grids. If you manage to form combinations in several fields, you multiply your winnings. A field filled with identical symbols earns you an additional 200 points.
If you have at least 500 points at the end of the game, you can access the box game. To spin the wheel, you must line up three dice displaying the bonus symbol (a red Chinese character). And if the jackpot hits, you win between 500 and 25,000 euros!