Mystery Rush Jackpot on Lucky Games
Line up 3 bonus symbols in a grid to trigger the bonus wheel. The wheel spins automatically. Find out what the selected box earns you:
Mystery: The Mystery space triggers access to the Rush wheel, which can earn you a large number of Mystery!
Points: The points earned are added to the grid that triggered the bonus.
The Mystery Rush box game
Obtain at least 500 points to access the box bonus game.
Choose from 10 boxes to win cash amounts or the Mystery. The Mystery box triggers direct access to the Rush wheel which can earn you a large number of Mystery!
Open up to 3 boxes depending on the points earned:
From 500 points: 1 box,
From 700 points: 2 boxes,
From 1000 points: 3 boxes!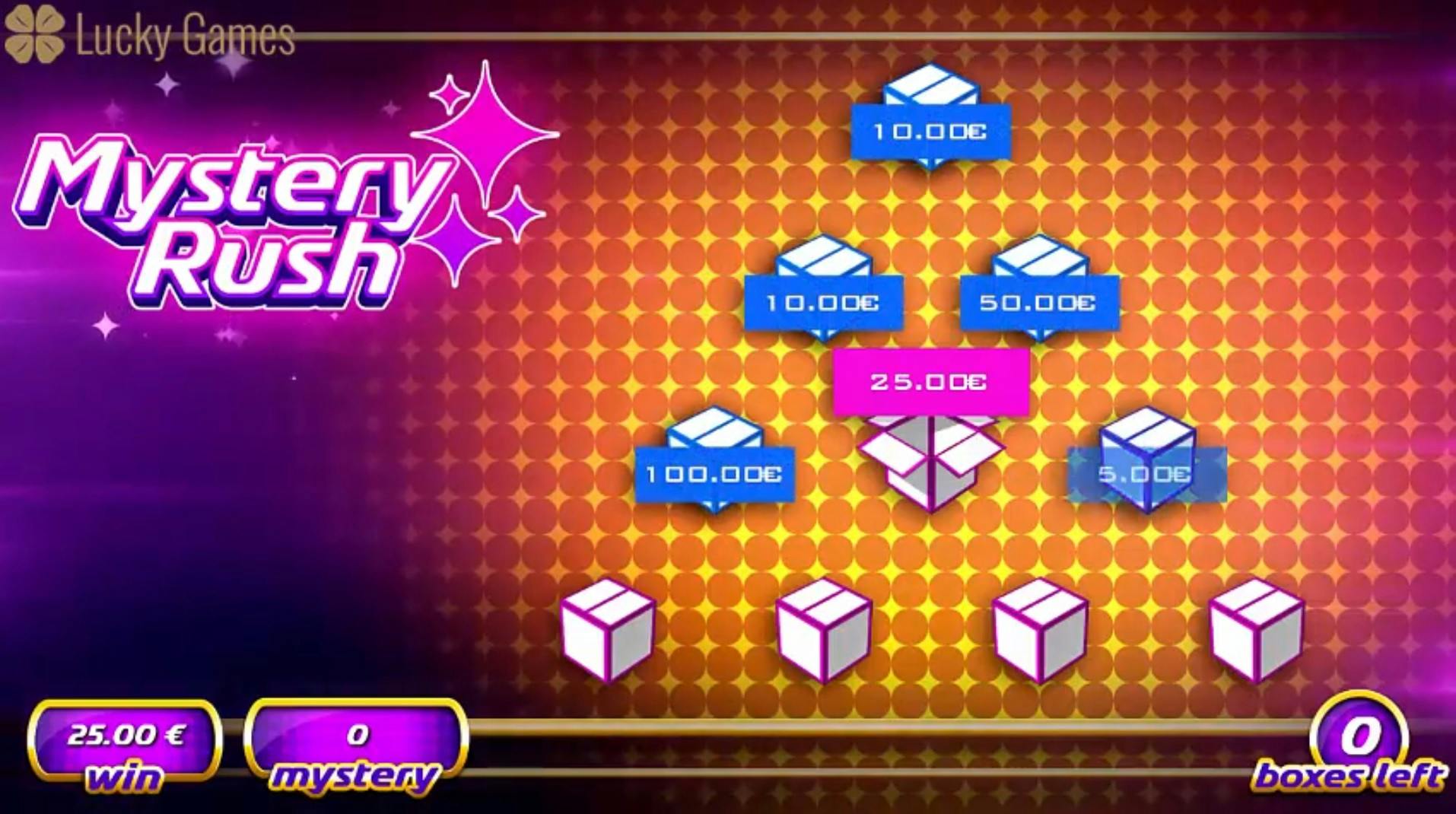 The Mystery Rush Wheel of Fortune
Accessible by one of the two previous bonuses, the Rush wheel allows you to win Mystery!
The wheel launches and offers you between 1 and 5 Mystery.
The Rush box offers you the amount displayed in the Rush meter. It's Mystery time, win many Mystery, good luck!
Play for 10 euros and win twice as much Mystery!
The Mystery won will be active from the following games.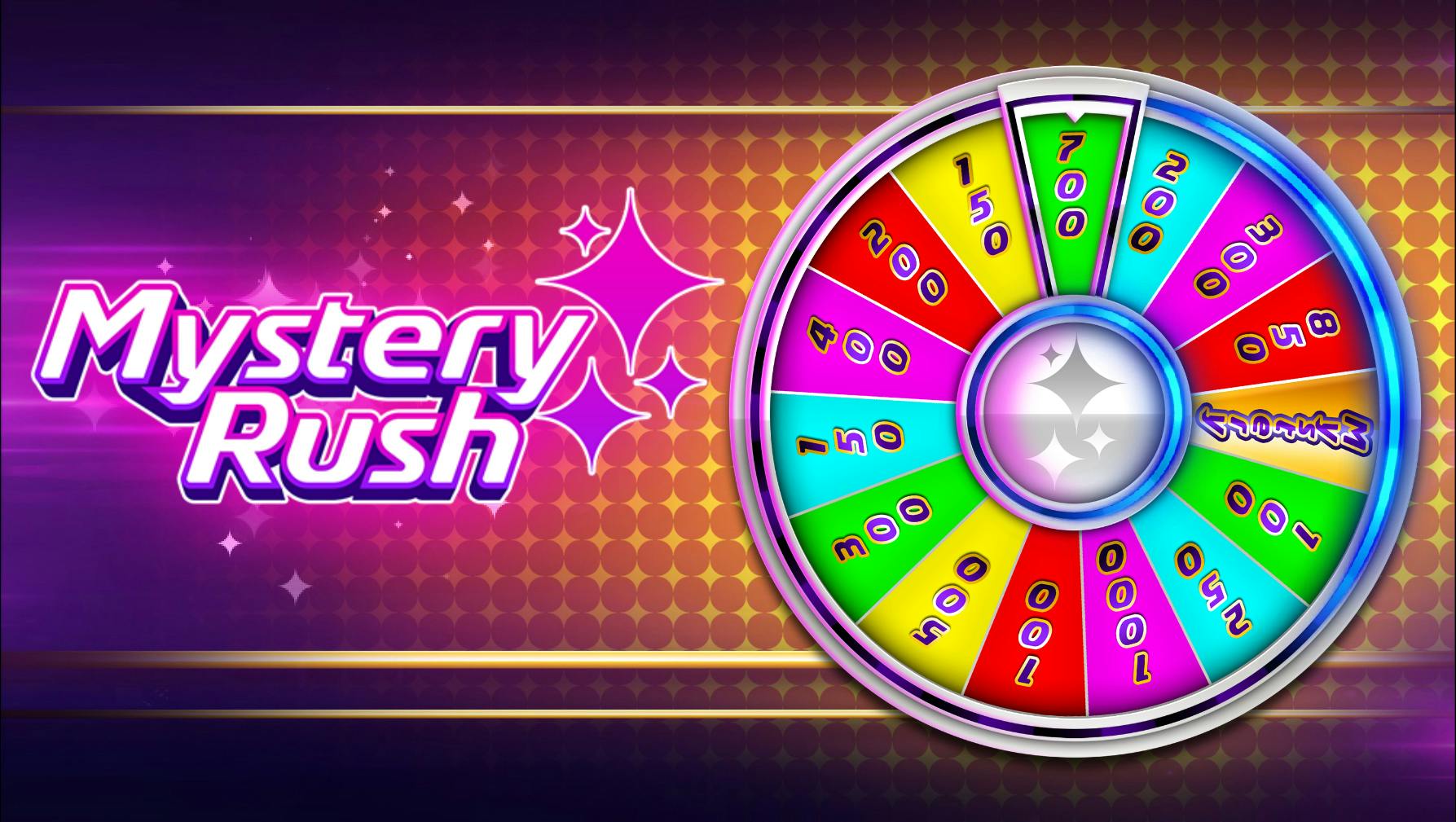 Game flow and winning lines
The principle of the game consists in placing several columns of 3 dice in the grids of the game so as to form horizontal or diagonal lines of identical dice. You earn a number of points relative to the value of the aligned dice as indicated in the Points Table.
To start a game, choose the amount of your bet. Once the correct amount has been selected, press the PLAY button to start the game.
Only the highest win per symbol combination is paid.
During a game, all the winnings obtained are added up in the winnings counter.
Wins occur on all paylines according to the paytable.
The total points are multiplied by 1.5 when you form winning lines in 3 different grids.
The total points are multiplied by 2 when you form winning lines in the 4 grids.
You earn 200 extra points when you fill a grid with 9 identical symbols.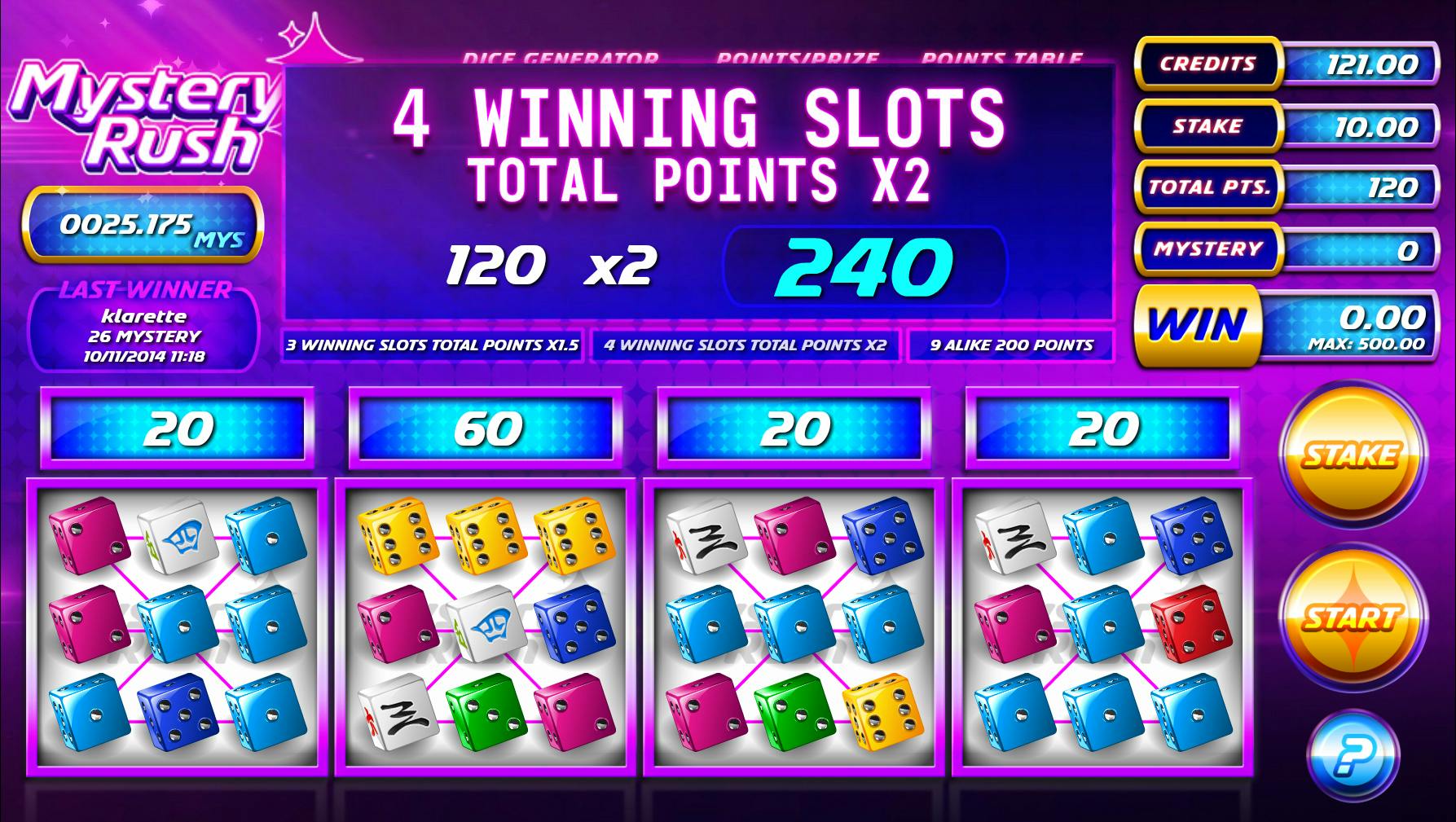 Mystery games on the Mystery Rush
A "Mystery" game is a special game during which you win the maximum gain regardless of the point bracket you reach! The maximum win you can win in a game is 100x your stake.
Mystery Rush Gameplay Video