Gaming1 Wild Fusing Dice Slot - Review and Opinions
Discover a luminous universe and a funky atmosphere.
Merge your WILD symbols and get a multiplier up to x9 for even more wins.
Win from 9 to 27 free games, free spins mode, or the WILD symbols remain frozen throughout the spins.
ABOUT THE WILD FUSION GAME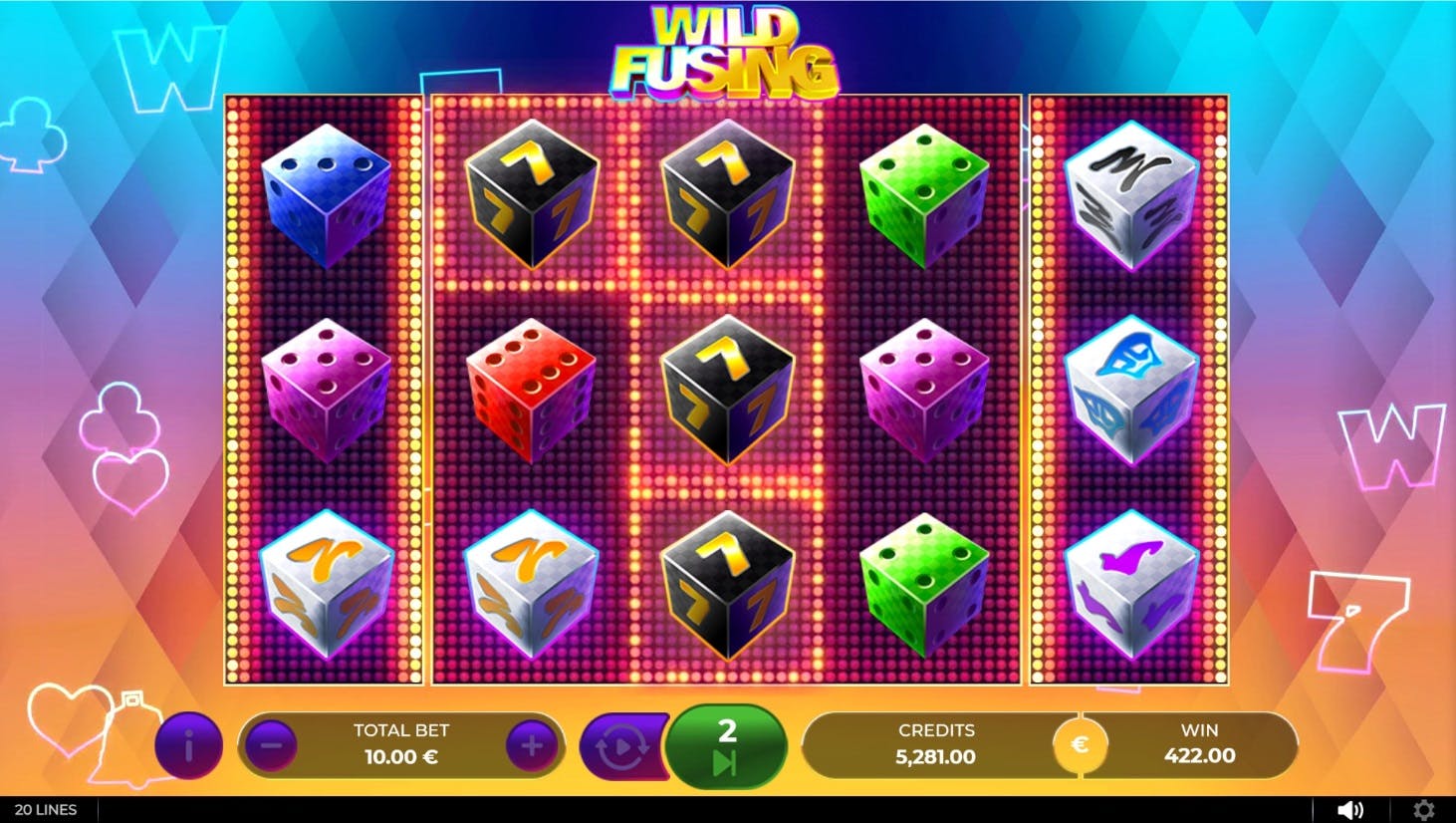 As soon as several WILD symbols are adjacent, they merge and increment their win multiplier.
The number of merged symbols determines the WILD symbol block multiplier, up to a maximum of X9.
All winning lines crossing a block of WILD symbols will multiply their winnings by this multiplier.
If a winning line crosses several blocks of different WILD symbols, the multipliers of these blocks will be added for this line.
CRAZY LEDS FEATURE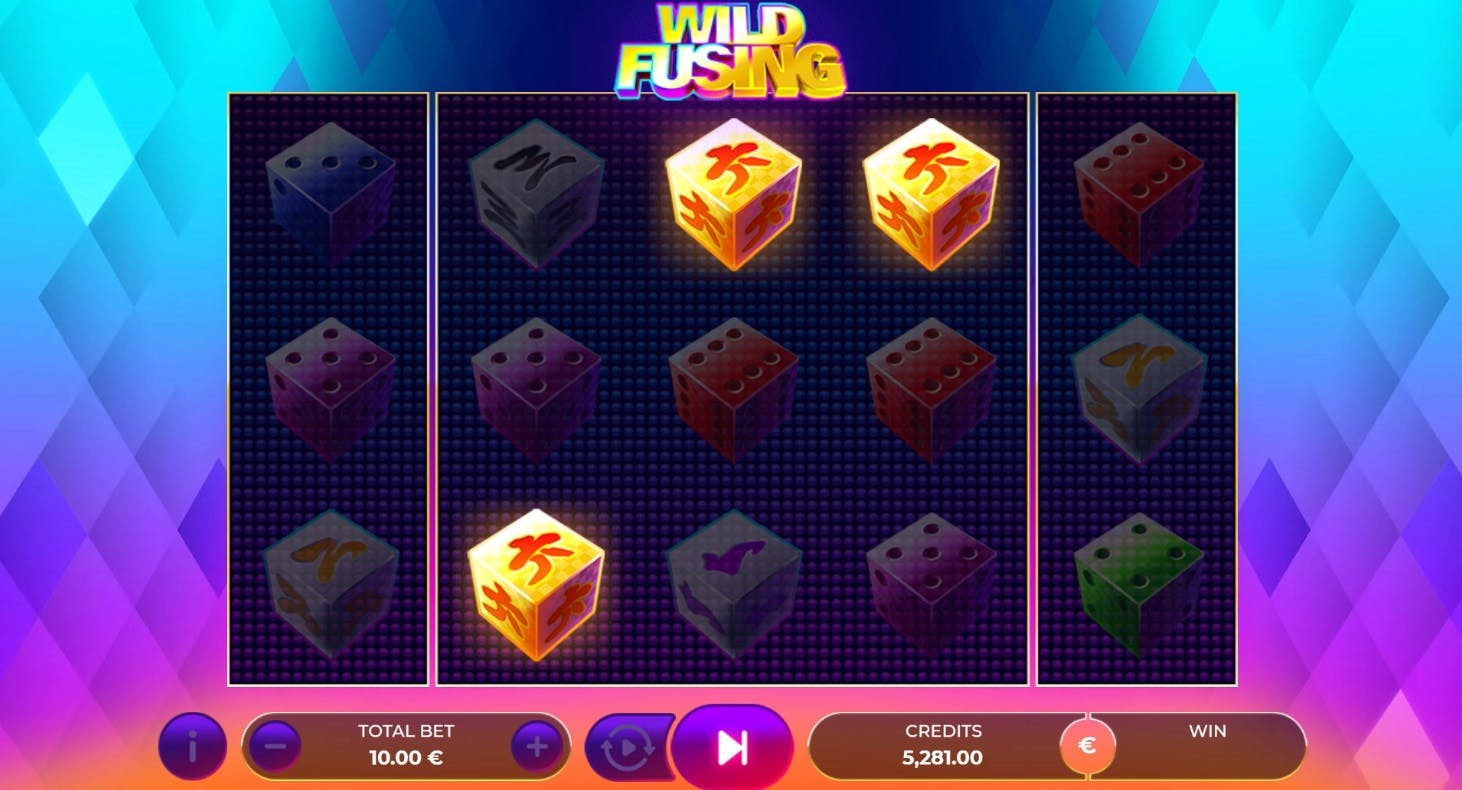 Land 3 Bonus symbols to trigger the LED Madness bonus.
Win 9 to 27 free spins across 9 reels that will give you 1 to 3 free spins each.
During free games, all WILD symbols obtained will become frozen and the Wild Fusion feature will be applied.
During free games, the bet and the number of paylines remain identical to the game that triggered the bonus.
THE SUPERGAMES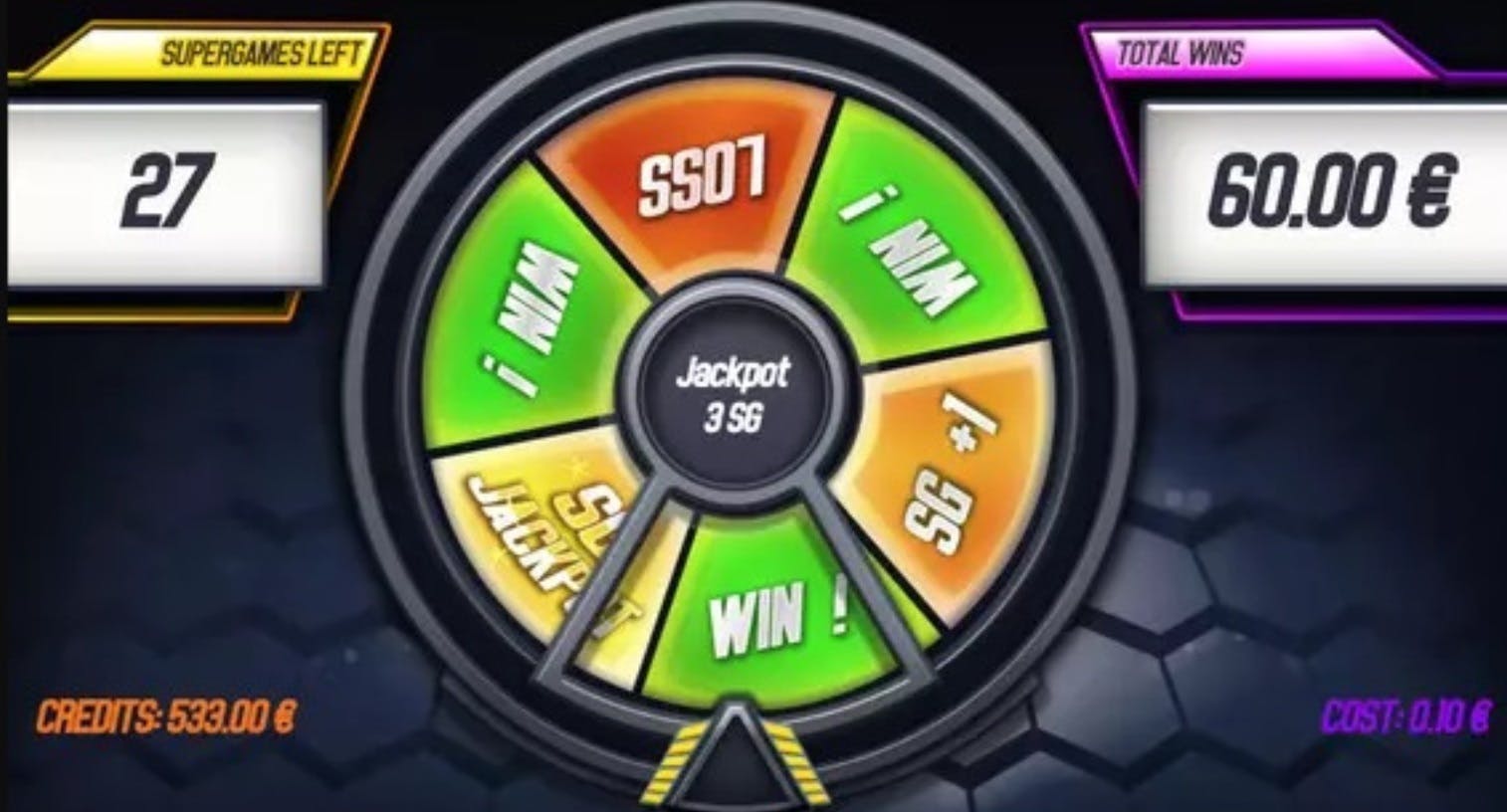 SuperGames are bonus rounds with a high success rate.
You win a Super Game (SG) as soon as you exceed 100x your bet as well as for each slice of €10.
A game costs 1 SuperGame ticket and 0.10 €. Each game allows you to win up to €10.
A SuperGames ticket jackpot allows you to win additional tickets through the SG Jackpot box.
The jackpot is initialized at 3 tickets and is fed when you land on the SG +1 box.
Volatility: 6/10 (medium)
Payout percentage : 96,00%
Mininum bet : 0,10 €
Maximum bet : 10,00 €
Max win per game : 400€ x9 (multiplier) and Supergames

OUR OPINION ON THE WILD FUSING GAME
This new Gaming1 game brings a bit of madness to the usual dice slot games with a classic, bright and funky design. The sounds and animations are pleasant and varied, no problem of auditory aggression on this side, it's up to you to see what you think.
The big plus of the Wild Fusing game are the multipliers which are quite generous once you get them. This will allow you, perhaps, to change the game during your free games as we have seen in testing.
Indeed, free spins at €1 with ten euros in winnings is not great, but the dice 7 multiplier will put a smile on your face and make your winnings take off!
The redistribution rate is good at 96%, the minimum bet is €0.10 and the max bet €10, all players except high-rollers will find their account there.
In addition to free spins and multipliers, you can also take advantage of the Supergames feature which will allow you to boost your winnings thanks to the jackpot wheel of fortune.
Conclusion, a nice new addition to the game offer of Dice Slot Gaming1 with a new type of winning multiplier, to try without hesitation!