Gaming1 Turbo Dice extreme dice game
Fast and intense, vibrate thanks to the mini misterys!
MINI MYSTERY are many free games that pay supercharged winnings at 10x the bet!
Win even bigger with SUPER GAMES when your winnings exceed 100x your stake!
Principle of a dice game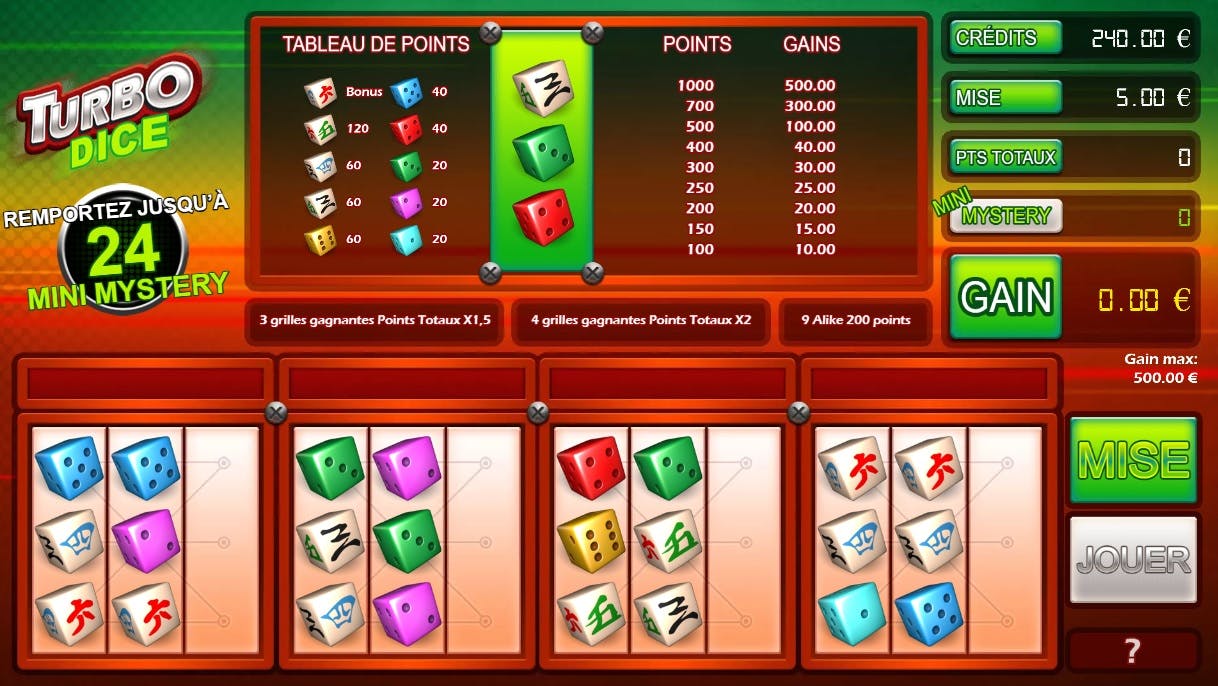 The principle of the TURBO DICE game consists in placing several columns of 3 dice in the grids of the game so as to form horizontal or diagonal lines of identical dice.
You earn a number of points relative to the value of the aligned dice as indicated in the payment table.
To start a game, choose the amount of your bet then press the PLAY button to start the game.
Only the highest win per symbol combination is paid.
How to win mini mysteries?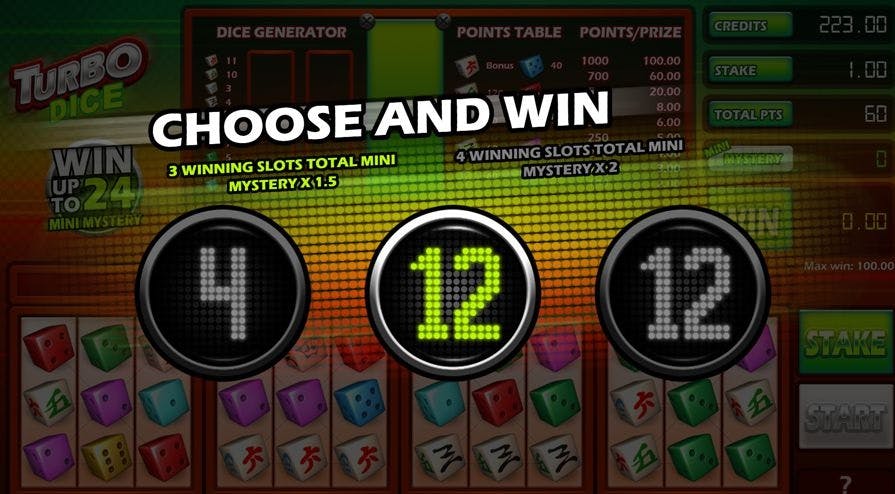 You must line up 3 bonus symbols in a grid in order to trigger the Turbo Bonus.
The bonus game consists of choosing a box in order to win the mini mystery contained in it.
Be careful, don't forget that for the mini mystery to be triggered, you must end your game with a minimum of 3 winning grids.
Each mini mystery is free and improves the paytable to offer a maximum of 10x your bet per winning spin.
What is a Mini Mystery?
Mini Mystery are free games that pay supercharged winnings, that is to say, minimum 10X your bet! The mini Mystery are triggered by obtaining 3 or 4 winning grids.
Don't forget the SUPER GAMES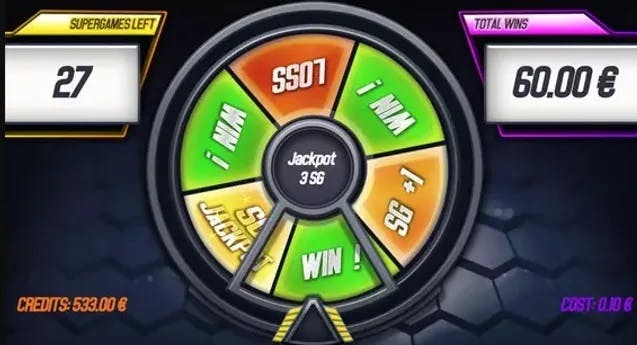 Always win more thanks to the SuperGames obtained when your winnings exceed 100x your bet!
WIN BIG WITH GREAT GAMES
Try this new dice game without further delay and win a maximum of winnings at lightning speed!
Game format: Placement of dice 4 grids
Minimum bet: €0.25
Maximum bet: €20.00
Max gain: €2000 + 24 mini mysteries
Redistribution rate: 96.00%