Fakir Dice Slot game on LuckyGames Casino
Each bonus symbol gives you additional pucks. Throw them all on the Fakir board and collect the benefits for your free spins at your favorite online casino, LuckyGames.be !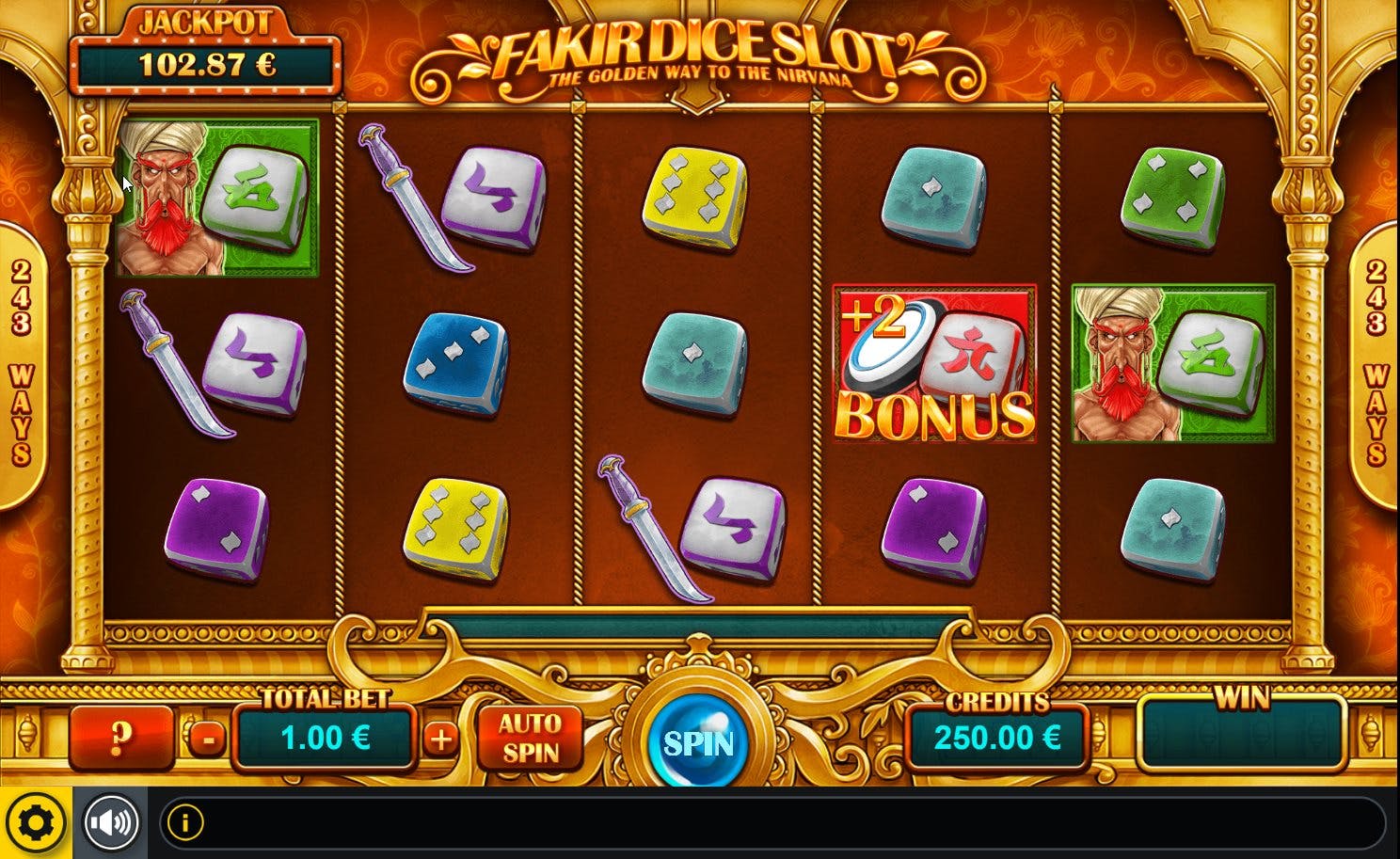 Activate the Passing Wilds
Activate up to 2 reels transformed into Wild symbols for each of your free spins.
243 Ways to win, one symbol in each column and you win!
Line up the symbols and rack up the winnings!
A dice slot machine consists of reels that scroll and stop to form winning combinations. Each symbol has its own value, some symbols act as Bonus or Wild.
Choose your bet by pressing the – and + buttons. Then start the game by pressing Spin.
The paytable gives you a complete view of the values and particularities of each symbol.
Fakir Dice Slot Bonuses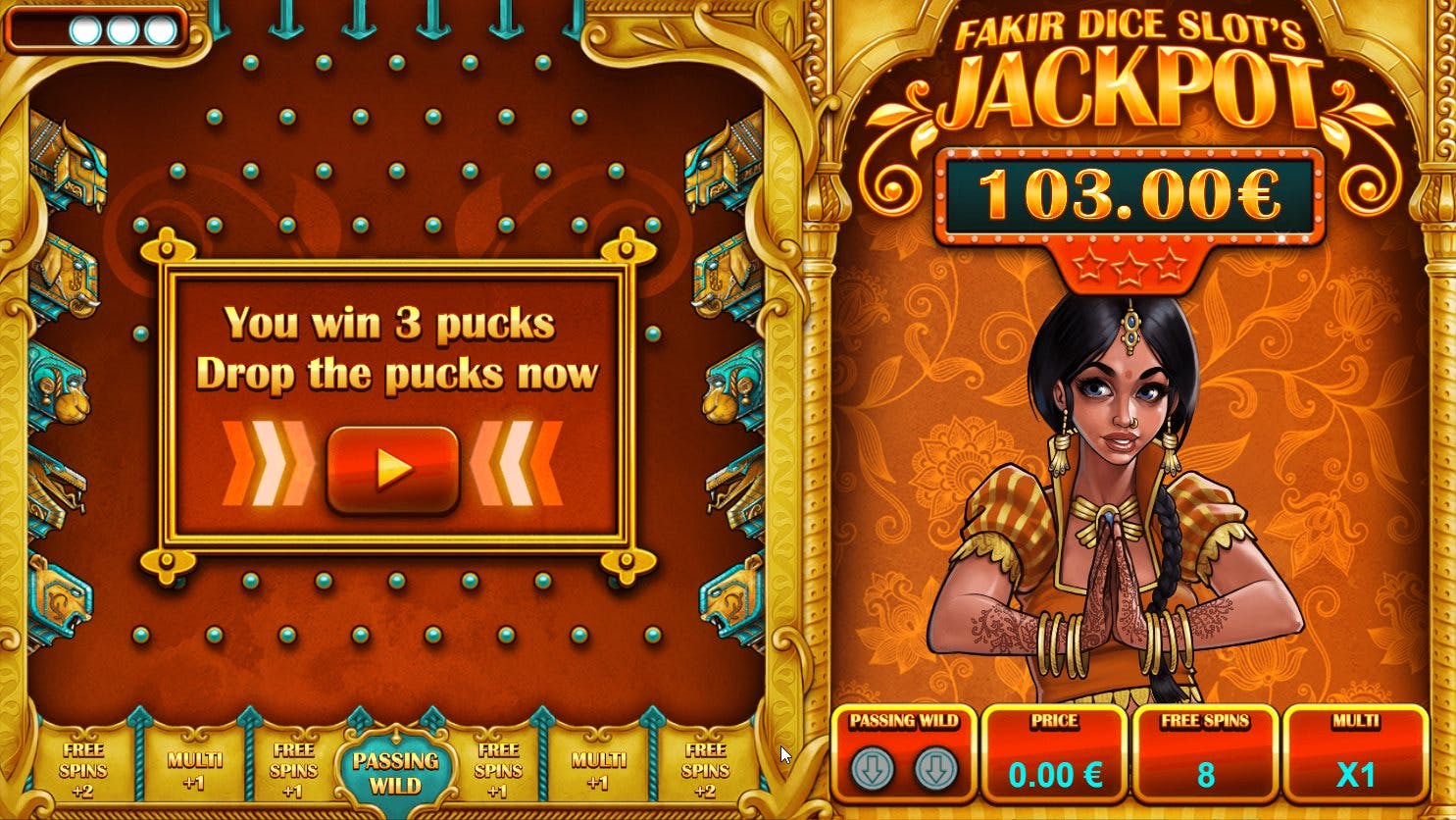 Get at least 3 Wild symbols in the grid to get 10 free games and pucks for the bonus game.
Throw all your pucks and:
Win prizes
Collect free spins
Accumulate multipliers for your free spins
Activate 'passing wild' which replaces 2 reels with wild symbols
Accumulate 3 jackpot balls to win the Progressive Jackpot
Then take advantage of your free games with the advantages obtained.
Free spins are played automatically.
If you again win a combination of bonus symbols during the free spins, you will receive additional free spins.
The Supergames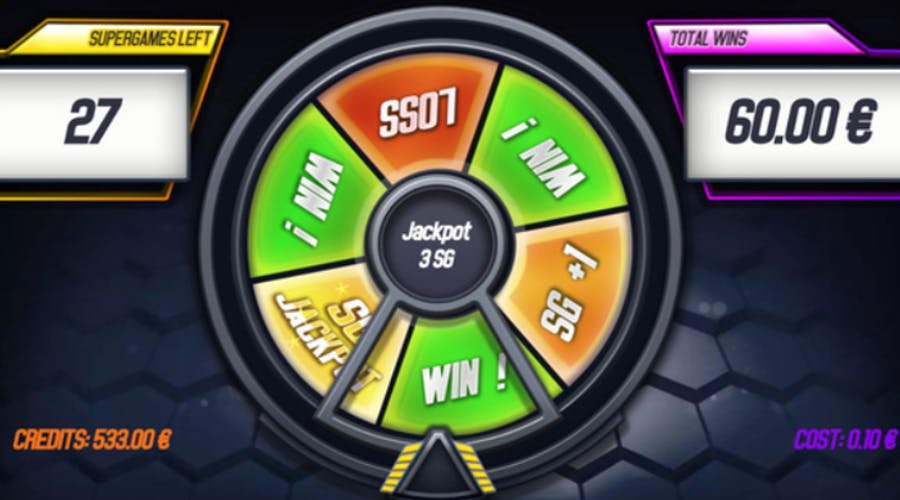 SuperGames are bonus rounds with a high success rate.
You win a Super Game (SG) as soon as you exceed 100x your bet in winnings as well as for each additional €10.
A game costs 1 SuperGame ticket and €0.10. Each game allows you to win up to €10.
A SuperGames ticket jackpot gives you some valuable extra tickets. The jackpot is initialized at 3 tickets and is fed when you land on the Jackpot+1 box.
Fakir DiceSlot Jackpot

Do you like progressive jackpots on casino games? You will be served on the dice slot Fakir!
Indeed, there is a progressive jackpot for each bet on the Fakir Dice Slot, therefore 9 different jackpots which can vary from €150 to more than €10,000.
Try your luck and walk away with the Fakir jackpot!