Become an online blackjack ace with these tips
There is nothing more fun than playing blackjack online. Your chances of winning are not only high, but with a good strategy, you are almost guaranteed to win every time. Discover our advice so that blackjack no longer has any secrets for you.
The value of the cards
When you play blackjack online, you should not take into account the color or the symbol of the cards: the most important thing is their value, because it can be different. Indeed, in some cases, you can determine the value of the cards in play yourself. You will find below a list of the different possible values.
Choose the value of the Ace: from 1 to 11 points.
From 2 to 10: the face value of the card.
The jack, queen or king each provide 10 points.
Blackjack games available at Lucky Games

Airdice Midnight Blackjack
Gaming1 Multihand Blackjack
Other card games are available with video poker EGT Joker Poker, EGT Jacks or Better and EGT 4 Of a Kind Bonus Poker.
Dealer Rules
Whether you play blackjack live or online, the goal is to beat the dealer for sure. The dealer draws cards and is forced to fold once he has reached the value of 17. In case the dealer scores 16 points, he must still draw at least one card. Players, on the other hand, are free to burn (skip) their turn from 16 points. However, be careful not to pass your turn too quickly, otherwise you risk the dealer getting a better score than you!
Classic online blackjack strategy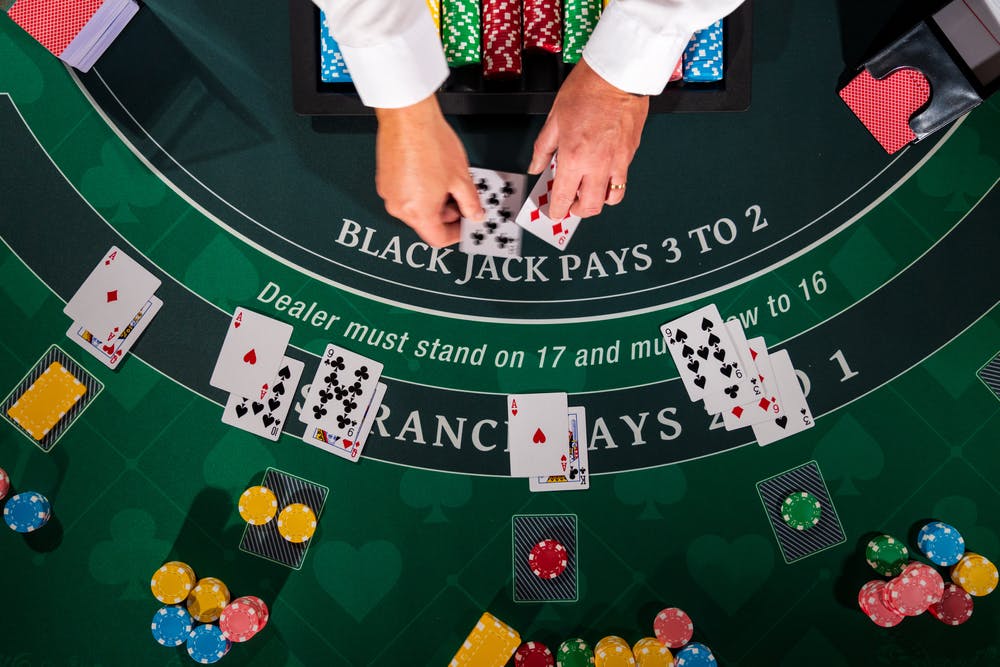 When playing blackjack, stick to basic strategy from the start so you can quickly master the game.
When to pass?
Are you 17 or over? Skip your turn to avoid having more than 21 points.
Are you under 11? Draw as many cards as possible.
The value of your cards is between 12 and 16 and the dealer has drawn a low value card (between 2 and 6)? Pass your turn, because it is likely that the dealer has more than 21 points.
When to split and double?
If you have two of the same cards, you have the option of separating your cards. Have you drawn two 8 cards? Separate them every time! You can also double your bet. If you hold an Ace and the dealer is in possession of a card between 2 and 10, it is more than advisable to double down.
Play Blackjack Online at Lucky Games
Ready for a game of blackjack? Play now online with Lucky Games. Good luck !