Airdice Katie Combs Gold of the Nile dice game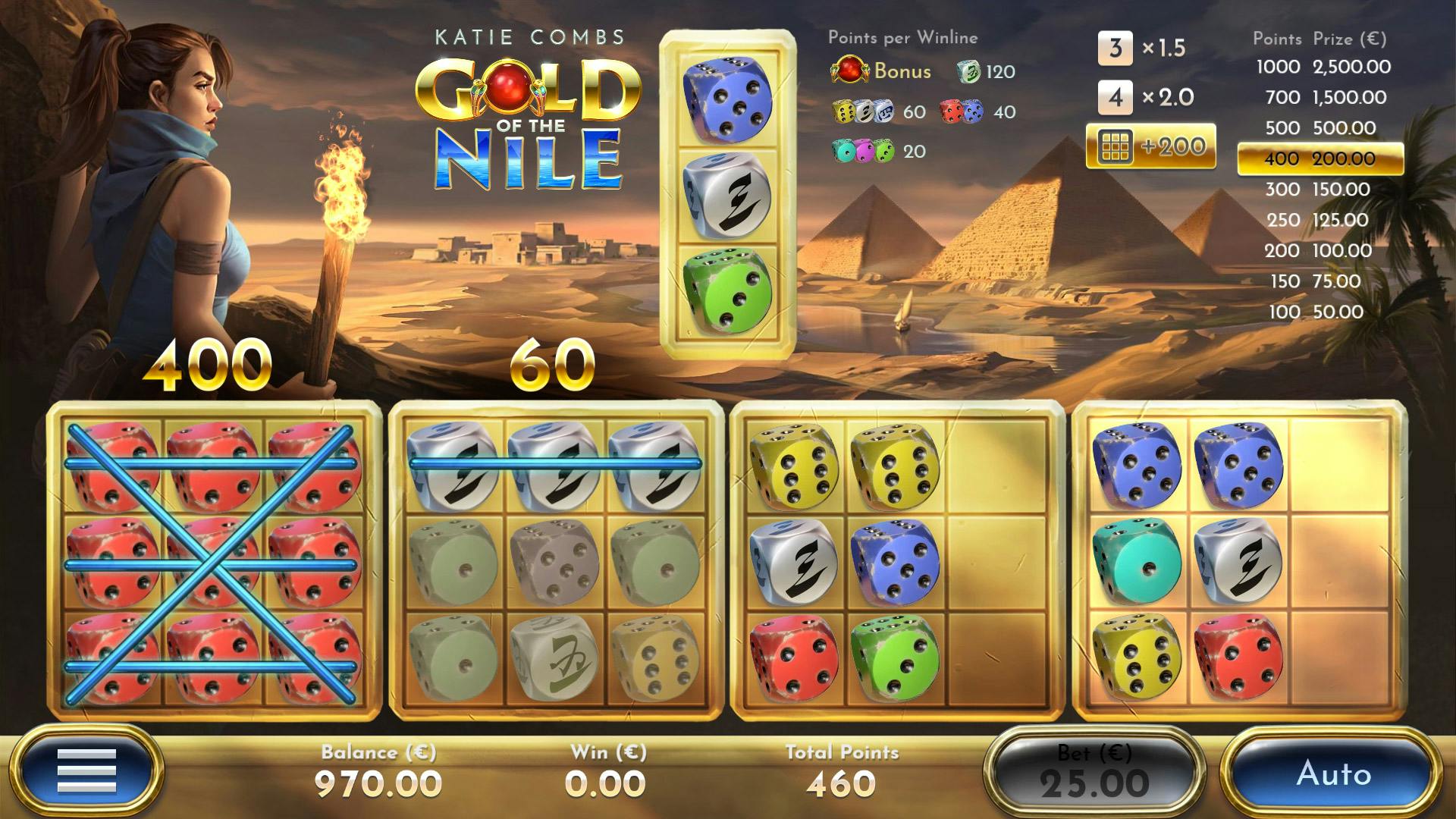 Explore forgotten dungeons along the Nile as archaeologist Katie Combs!
Treasure hunt bonus
Look for treasures in the corridors and earn points or up to 25 Mystery Games!
Try to win as many prizes as possible while you have Anubis' blessing.
Move through the corridors using the arrows indicated or the arrows on your keyboard.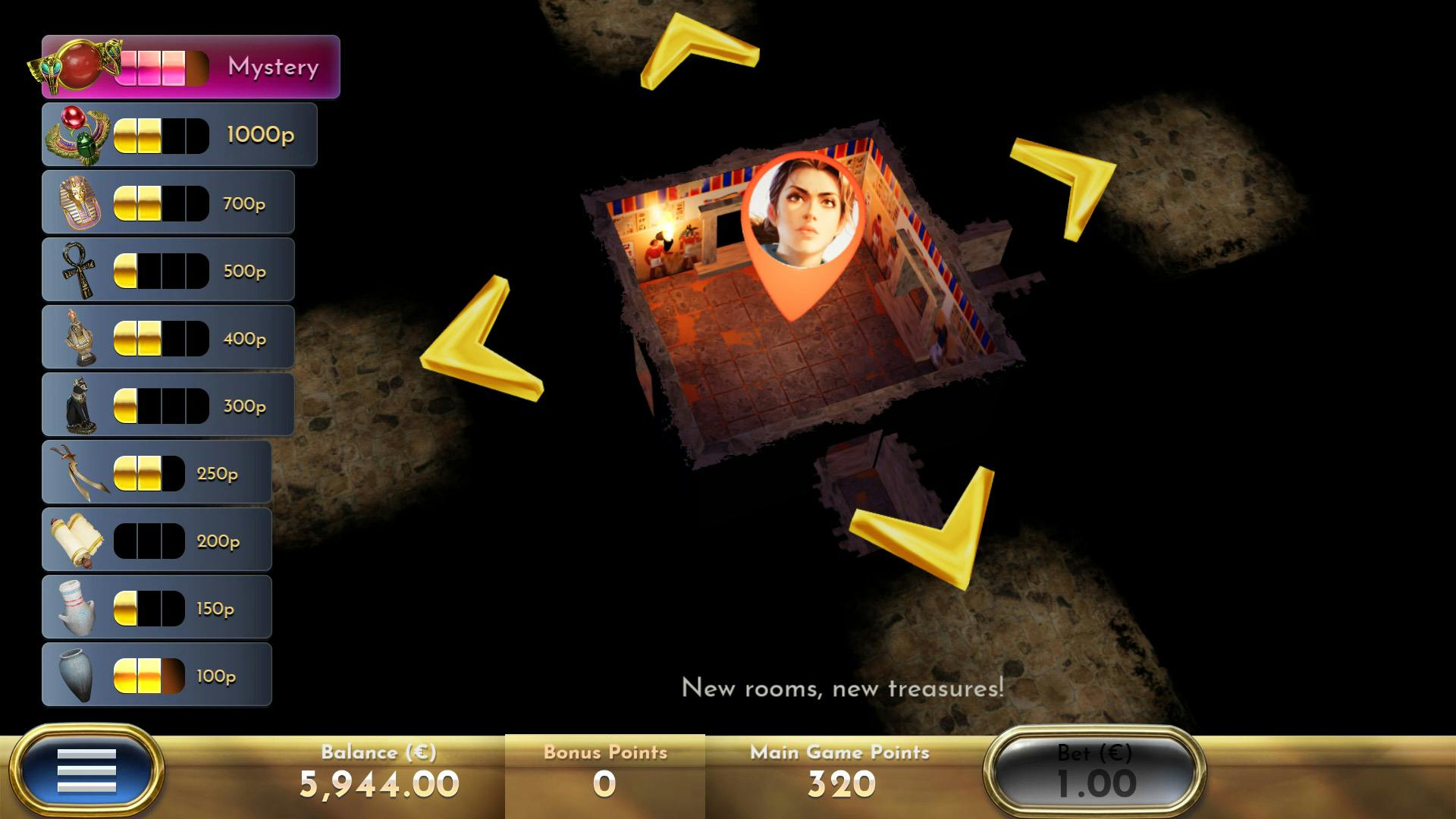 Collect prizes in the prize board by finding the required amount of treasures. Once the price is complete, Anubis, the Dungeon Master, will assess your bravery and either allow you to continue collecting treasure or banish you from these walls...for now.
The possible prizes in the bonus are:
Points: 100, 150, 200, 250, 300, 400, 500, 700 or 1000
Mystery Games: 3, 5, 7, 10 or 25 games
If you find a gold symbol during your hunt, the prize for that category is DOUBLE!
Mystery Games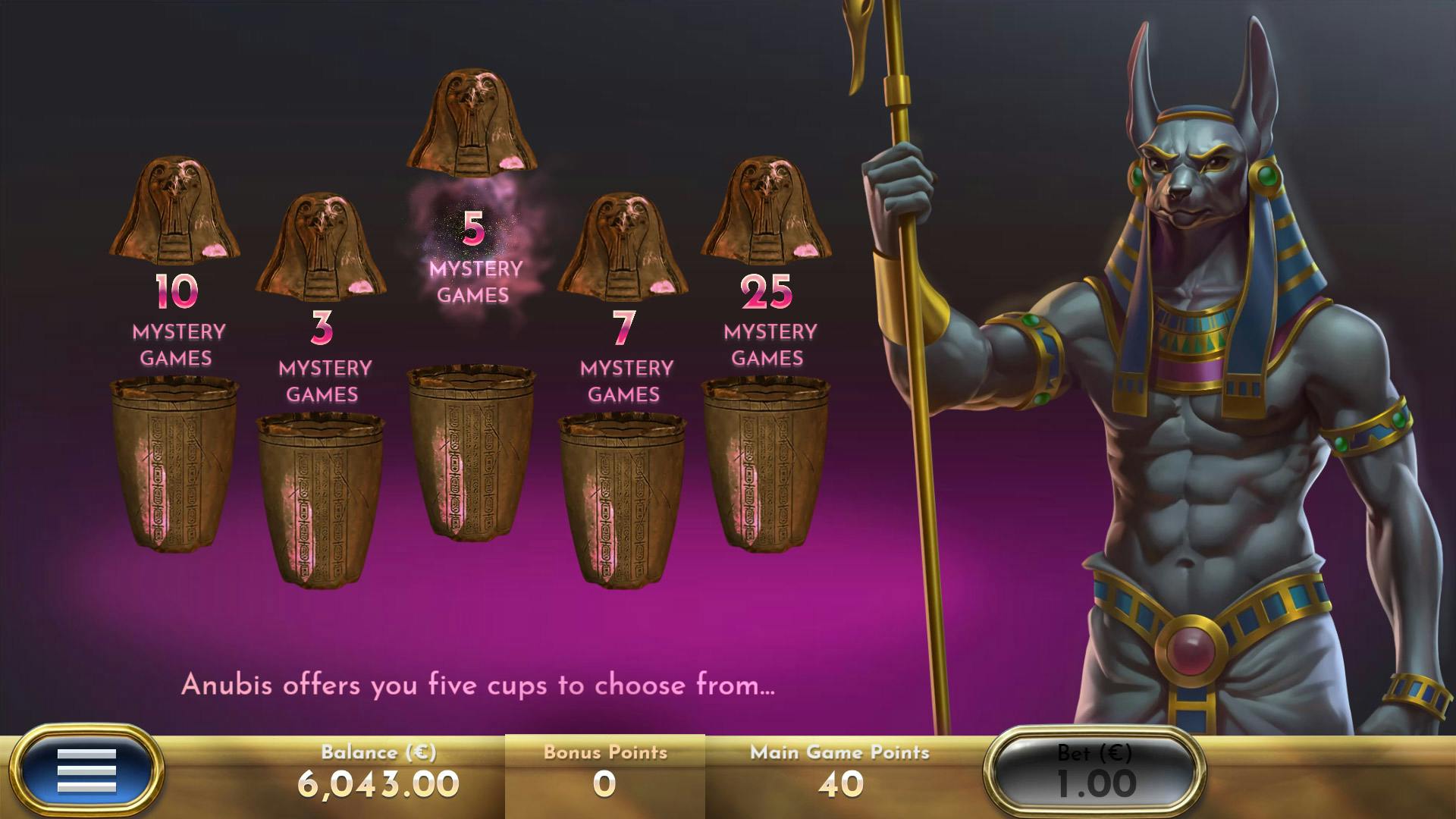 To win Mystery Games, you will have to choose one of the five vases that Anubis will offer you after completing the Mystery prize category during a bonus trigger.
The Mystery Games are the most fun feature of the main game! During the Mystery Games, all prizes on the main game prize table have the value of the maximum prize, which is 100 times the stake. All you have to do is exceed the 100 point threshold during the Mystery Games in order to walk away with the main prize.
You can walk away with 3, 5, 7, 10 or 25 Mysterys!