Airdice Hero of Dragonland dice - Test and review
Lead the ruthless champion Bert to victory in this battle against a horde of hostile dragons.
Prepare your troops to resist the attacks and your rewards will be royal!
How to play on Hero of Dragonland ?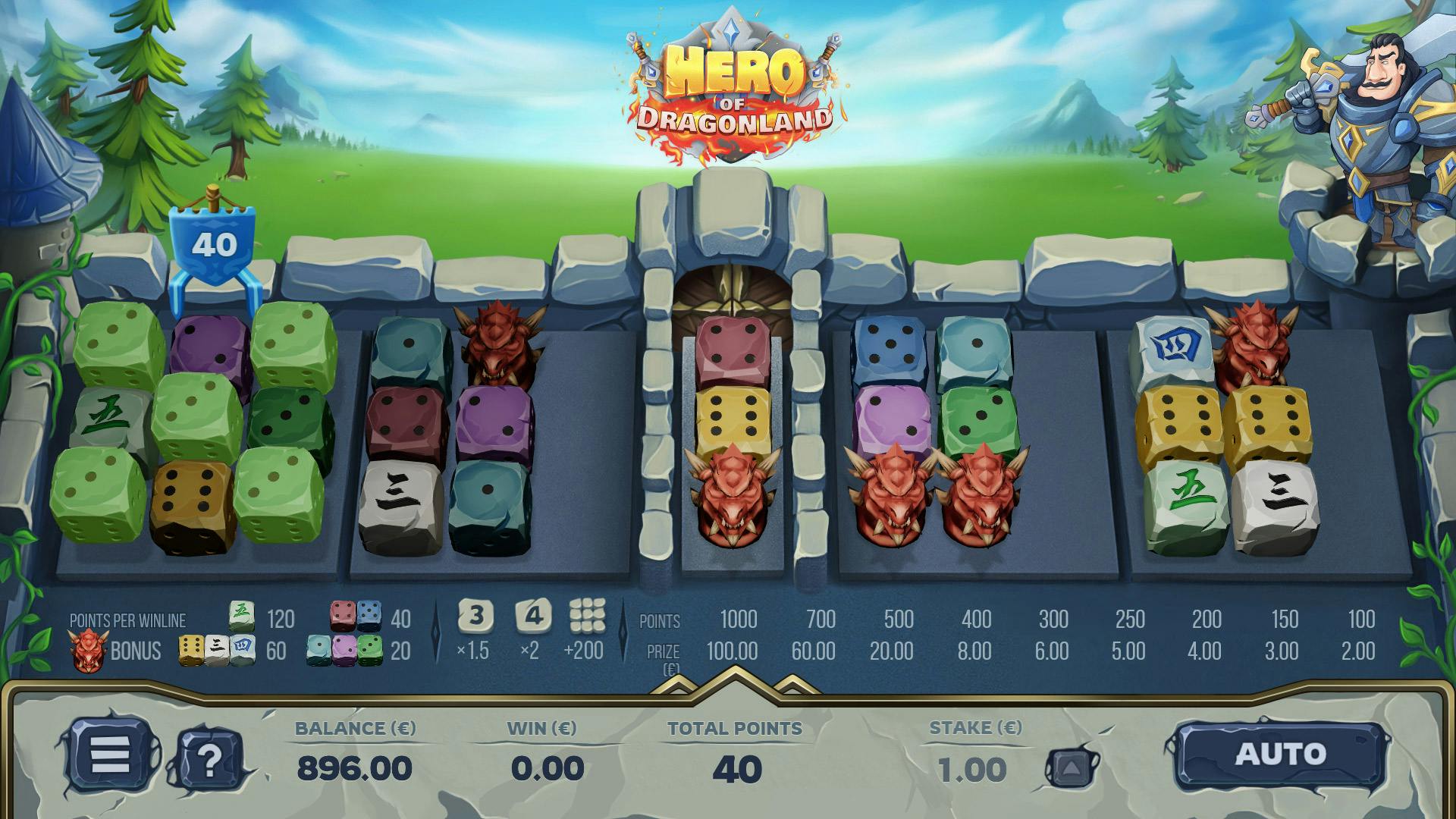 Choose your BET and press START. A column of three random game symbols is displayed. Place it in one of the four boxes.
You earn points by placing three identical symbols on a horizontal or diagonal line. Rare symbols award better rewards.
At least 100 points are required to win. Combine multiple rows and squares to get even more points and take advantage of the x2 random multiplier!
The Dragon Fight Bonus Game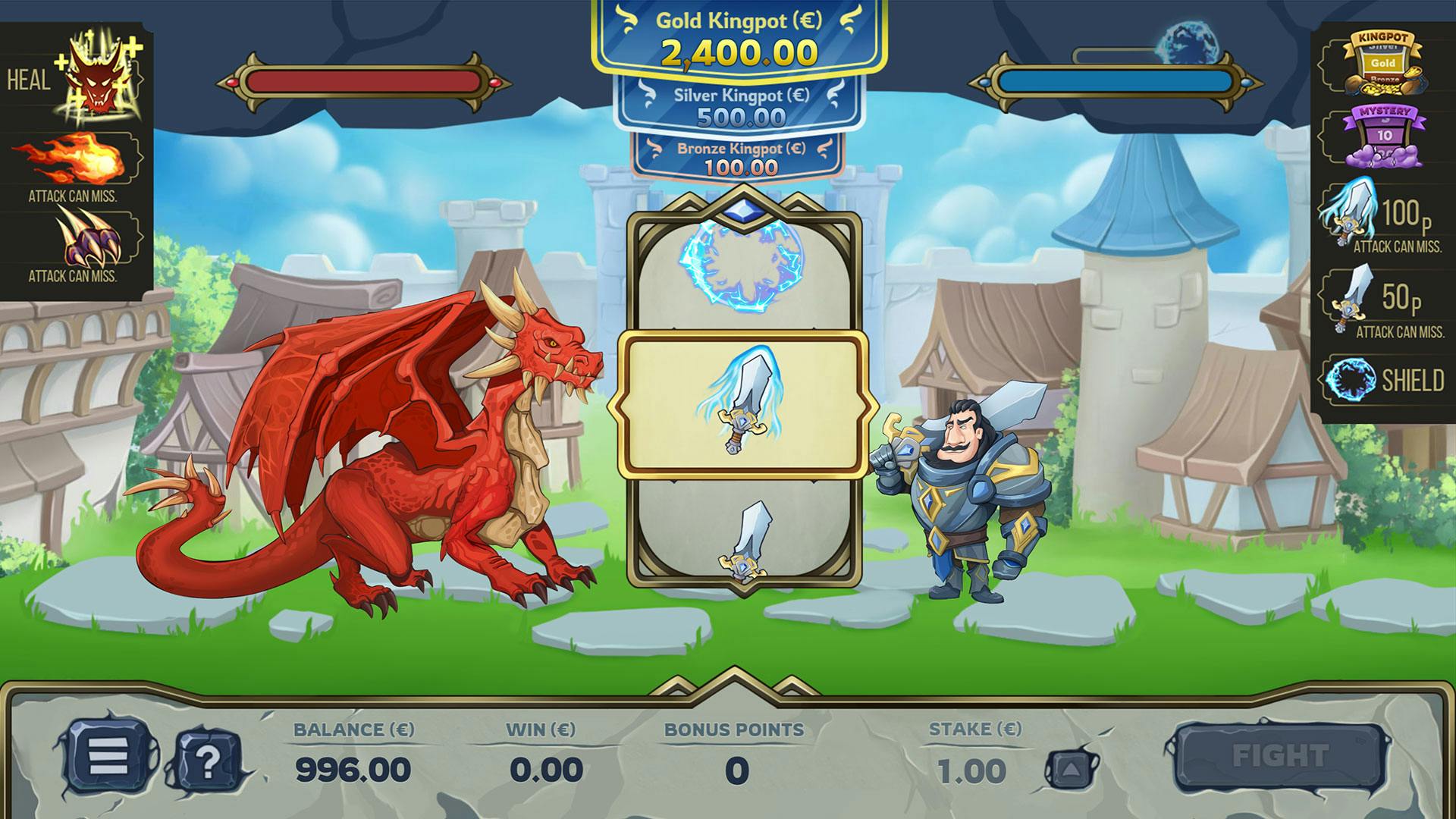 Fight against a scary dragon in a bare-knuckle fight and win up to 2400 times your stake or 20 Mystery Games!
Place three Bonus Dragon symbols on a win line to trigger the bonus.
The bonus game begins with your turn for you to decide on an action. The action is randomly selected by spinning a reel.

Different available actions:
Sword Strike (50 points)
Magic Sword Strike (100 points)
Lightning Summon (Instantly kills the dragon)
Shield (blocks a dragon attack)
Turn of the Dragon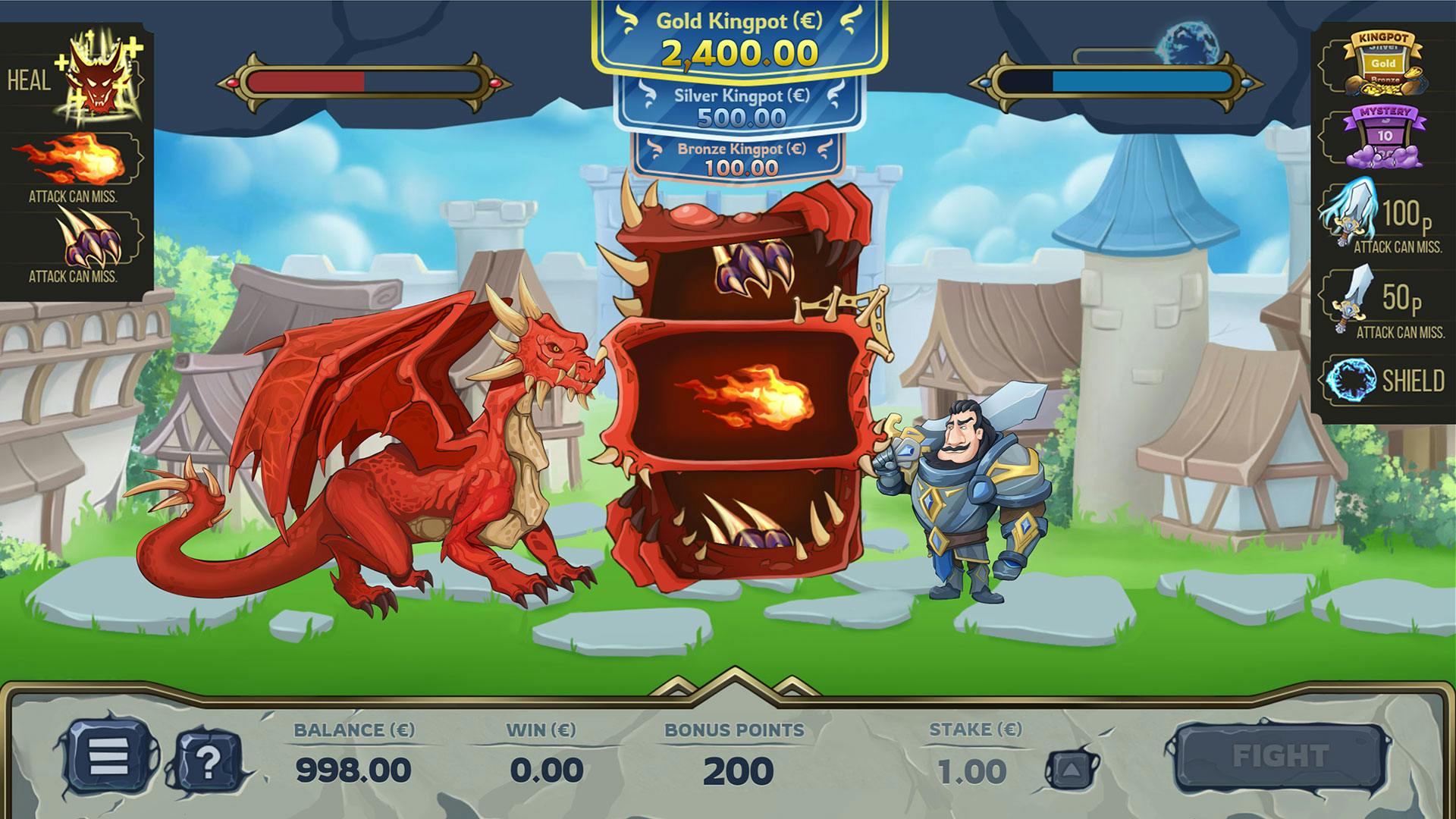 After your action, it's the dragon's turn to cast Claw, Fire Breath, Heal, or Miss Attack.
When the bonus ends, all points in your pot are added to the result of the main game.
The bonus game can only be triggered once per main game square, but it can be triggered from several squares during the same turn.
The bonus game ends when you or the dragon have no more life points. Defeating the dragon will grant you a special Wheel Spin.
Kingpot spin (100x, 500x or 2400x bet)
Mystery Tower (from 2 to 20 Mystery Games)
Tower Points (from 100 to 600 points)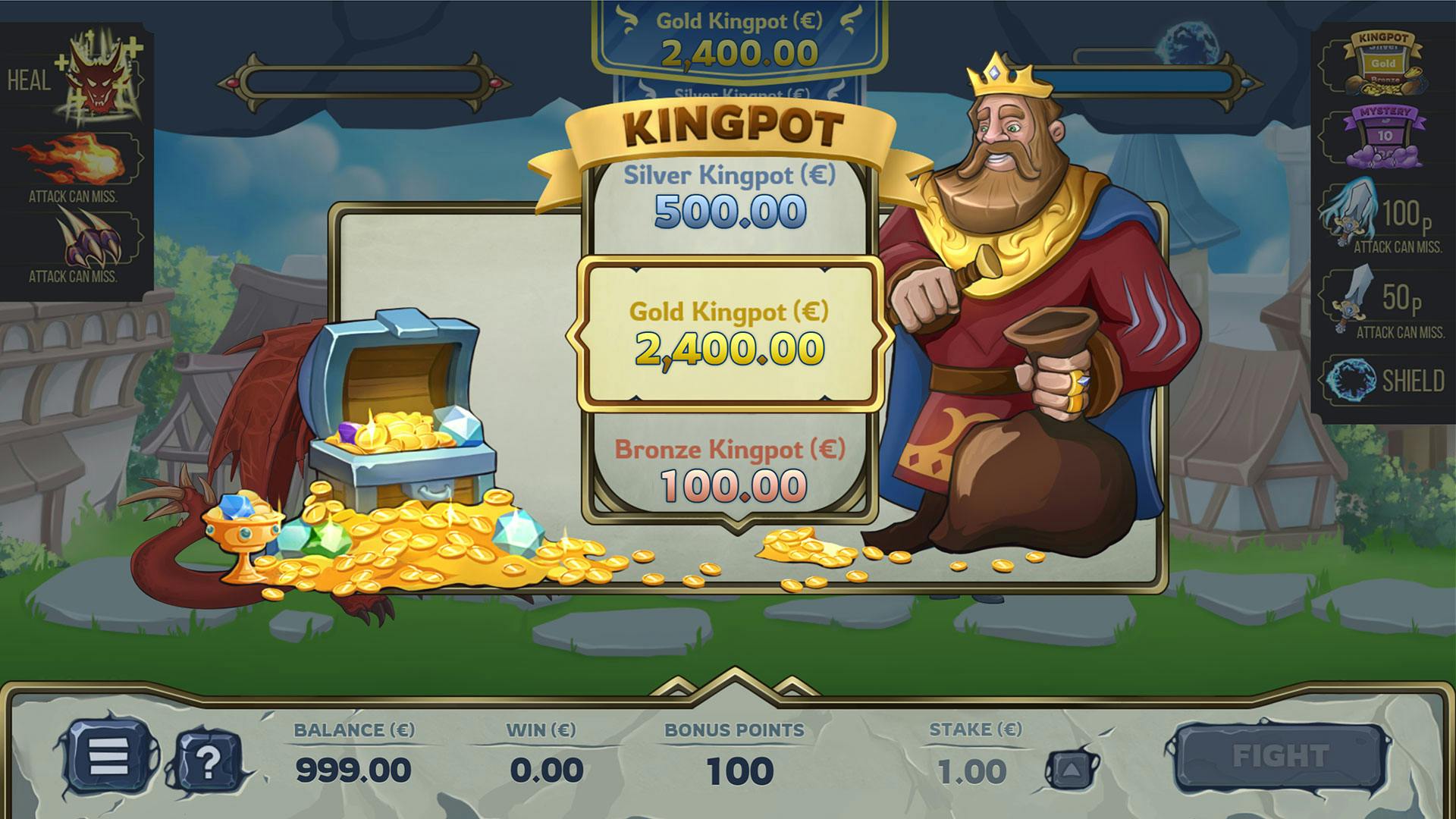 The Mystery Games
During the Mystery Games, all prizes in the main game tableau are worth 100 times the wager.
A minimum of 100 points is required to win. A cash prize does not trigger the 100x win.
Mystery Games are not free rounds, each mystery game requires you to place the same bet as the round that awarded it.
You cannot change the bet level if you have mystery games in progress.
Our opinion about the Aridice Hero of Dragonland game
Airdice games and their jackpots are very popular at Luckygames Casino and this new Hero of Dragonland game will add even more spice to the Airdice game offer at our casino.
Hero of Dragonland will bring you the feeling of being a knight and the hero of your own adventure thanks to the fantasy theme and an original and neat soundtrack!
Once you manage to line up 3 dragon bonus symbols, you unlock access to the fun and innovative bonus game as you will have to face a dragon to fight your way to victory and winnings!
Once your fight against the dragon has been won after the various possible attacks and defenses, the reward round will earn you a kingpot, mystery games or additional points to increase your winnings tenfold!
Hero of Dragonland also has magic x2 score multipliers and stunning bonuses throughout your games.
With a redistribution rate of 95.9% and possible bets ranging from €0,10 to €10, everyone can try their luck at winning up to 2500x the starting bet!
Are you looking for a fun, entertaining dice game with great possible payouts? Then Hero of Dragonland is the ideal game for your wild evenings, it's up to you!