Airdice Black Lotus Dice Game - Test and review
Enjoy the zen and relaxed atmosphere of this new dice game from Airdice, Black Lotus. Try your luck now and win up to 15 Mystery games or even the Lotus jackpot which is available for every bet in the game!
How to play Black Lotus?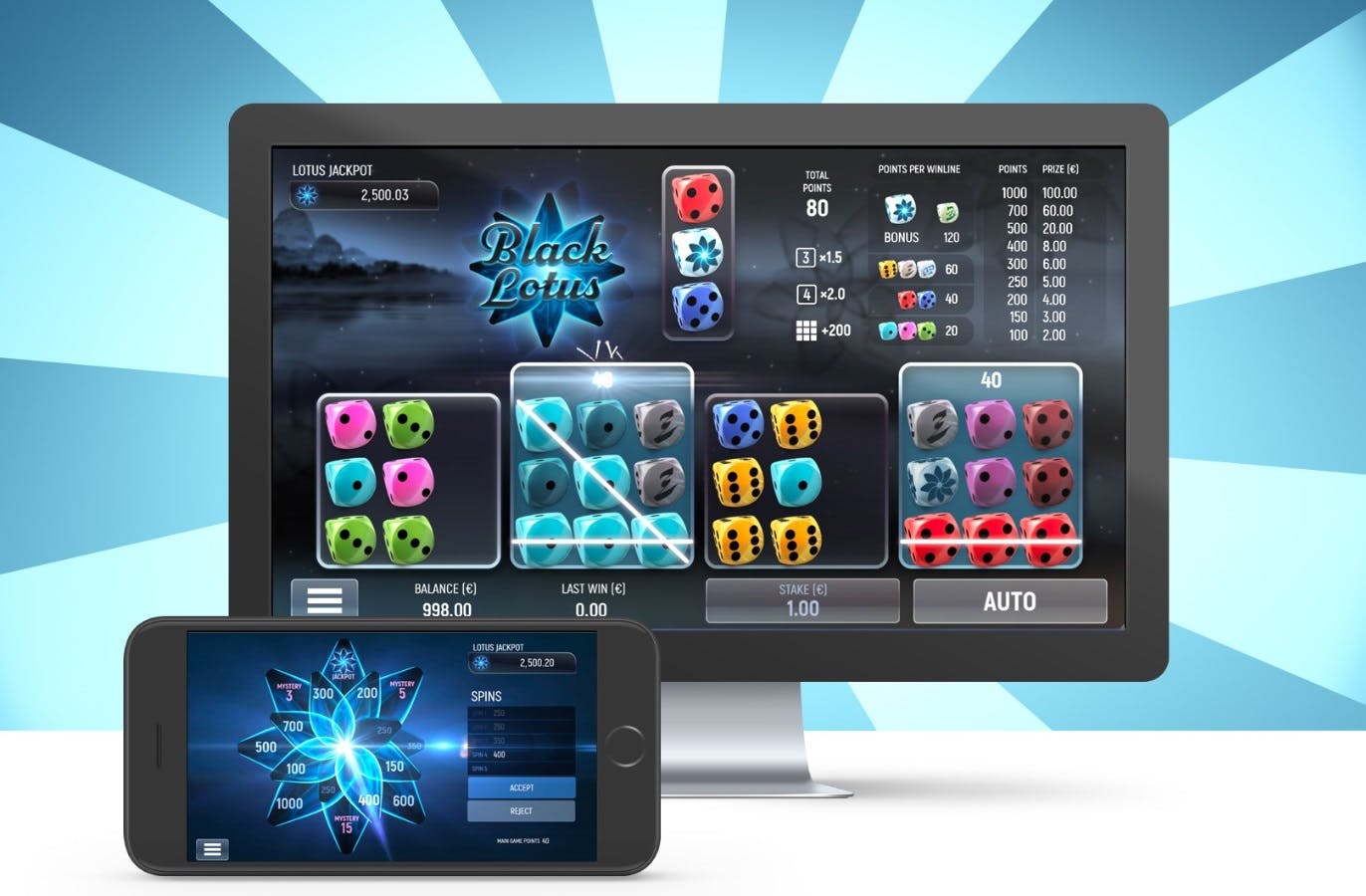 Choose your bet using the Bet button and press Start to start the game. Place the column of 3 random dice in one of the four boxes and try to line up 3 identical dice horizontally or diagonally to win.
Combine multiple lines and boxes for even more points, a minimum of 100 points is required to generate profit.
Black Lotus Bonus Wheel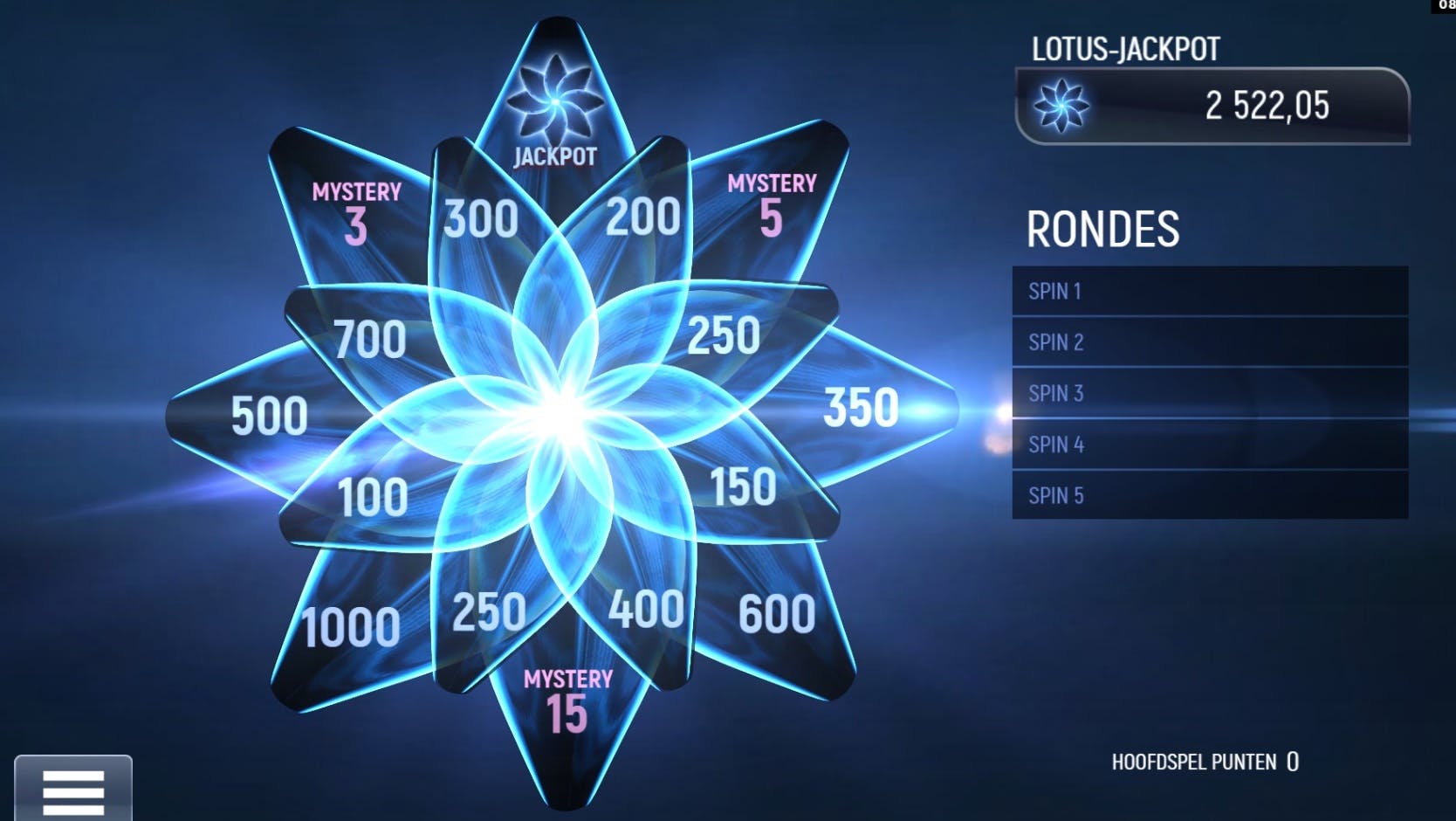 In this bonus feature, you spin the Black-Lotus bonus wheel up to five times.
The sectors on the wheel contain points, mystery games and the Lotus jackpot. As long as you have spin attempts, you can reject any result you are not satisfied with, except for the Lotus jackpot.
When you have no more turns, the last result is automatically accepted.
Note: You can only win the bonus game once per box.
How Mystery Black Lotus games work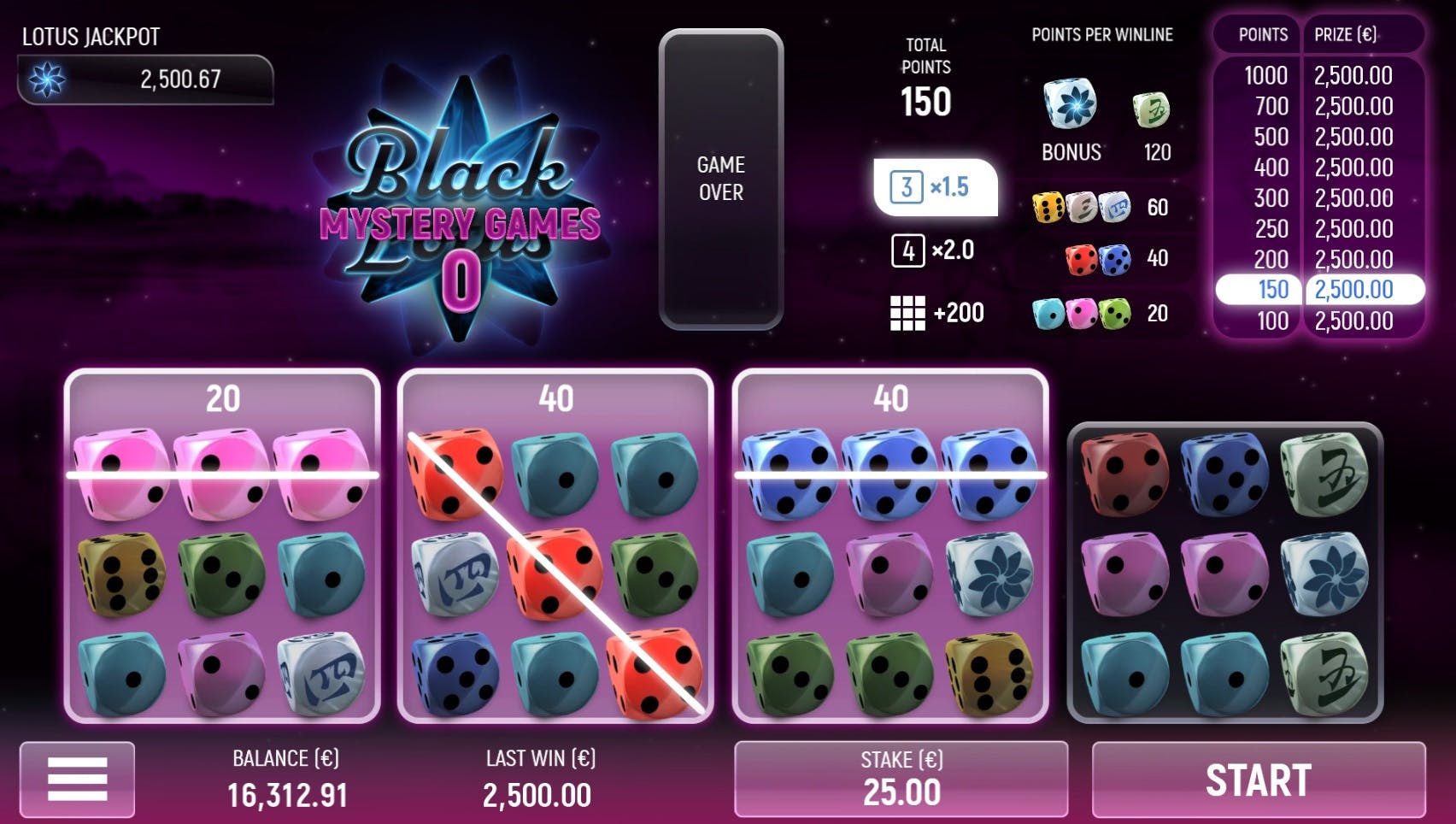 The Mystery Sectors offer 3, 5 or 15 Mystery Games. During a mystery game, all prizes on the main game prize table are worth 100 times your stake.
The sector jackpot pays out the Lotus progressive jackpot. each game round increases the jackpot amount if the prize is not won. After winning the jackpot, the prize is reset to a global value.
After each Lotus jackpot win, the jackpot is reset to a lower value.
Our opinion on the Black Lotus Dice
Airdice games and their jackpots are very popular at Luckygames Casino and this new Black Lotus game will add even more spice to the Airdice game offer at our casino.
The Black Lotus game reminds us a bit of the Red Lotus game, also from Airdice, which was released some time ago. To learn more about the Red Lotus game, it's here.
Unlike Red Lotus, which has 5 progressive jackpots, Black Lotus has only one jackpot but for ALL bets, everyone can claim the jackpot.
The different bets available, from €0.25 up to €25 will delight all players, whether beginners or experienced players. The graphics are always classy while remaining simple and the zen sounds will put you in a relaxed atmosphere to try your luck on this dice game with jackpot.
With a redistribution rate of 96%, the winnings will always be motivating to try to access the bonus and win the coveted Lotus Jackpot. Depending on your bet, you could therefore win some nice sums!
Always the same observation for Airdice's wheel of fortune type games, too bad that the 'missed' winnings during the bonus round are not displayed once you accept an offer, this would have further increased the suspense.