Sparky Stars dice game from Gaming1, collect the stars!
Dream no more, reach for the stars!
Tonight, a constellation of winnings lights up your games. Scan the stars and find the one that will bring you luck.
Three ways to earn points and up to 40 Mysterys at your favorite online casino, LuckyGames!
Purpose of a dice game?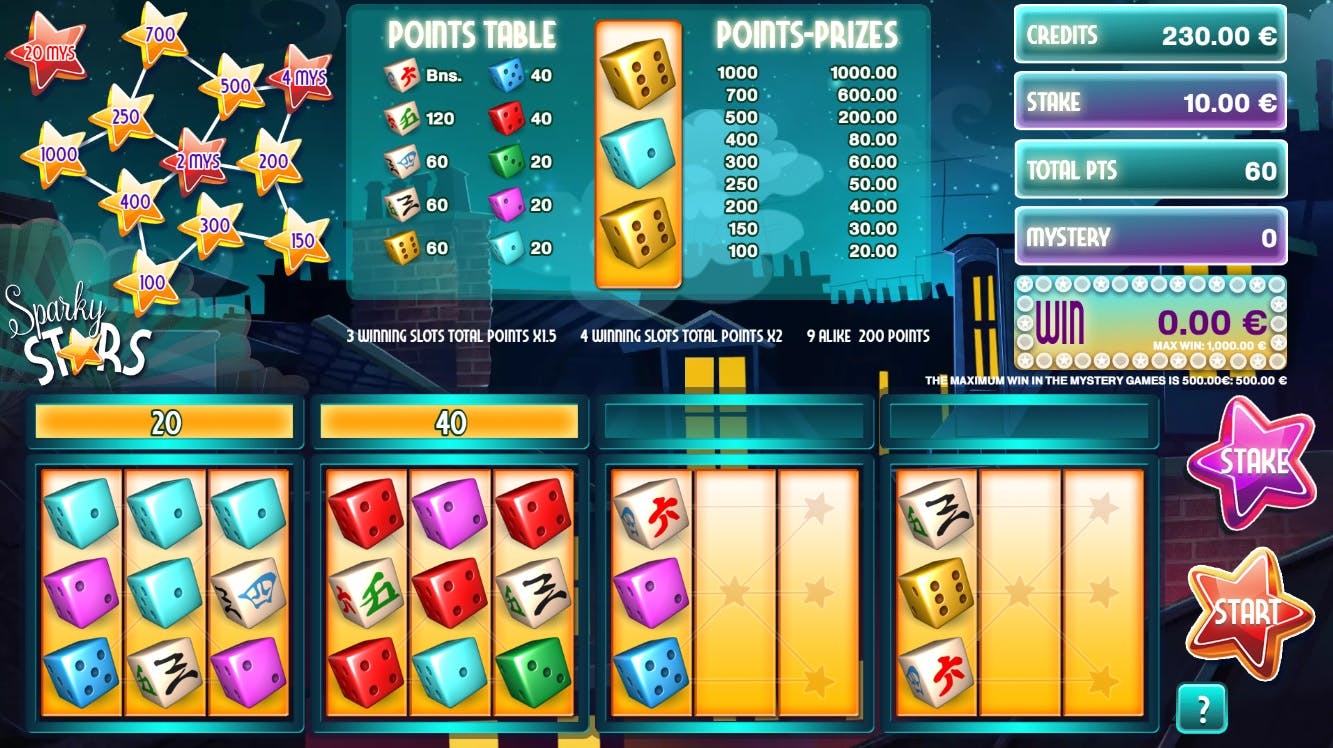 The principle of the game consists in placing several columns of 3 dice in the grids of the game so as to form horizontal or diagonal lines of identical symbols. You earn a number of points relative to the value of the aligned symbols as indicated in the 'Point Table'.
To start a game choose the amount of your stake by pressing the 'Stake' button. Once the correct amount is selected, press the 'Start' button to begin the game.
The sum of the points generated in each grid appears at the top of each grid and the total points of the 4 grids appear in the box 'Total Points'
Win Multiplier on Dice Games
At the end of the game you win the 'WIN' amount equivalent to the range of points reached and this is then added to your credits.
• Total points are multiplied by 1.5 when you form winning lines in 3 different grids.
• Total points are multiplied by 2 when you form winning lines in 4 grids.
• You earn 200 extra points when you fill a grid with 9 identical symbols.
Star Dimension Bonus Game on the Sparky Stars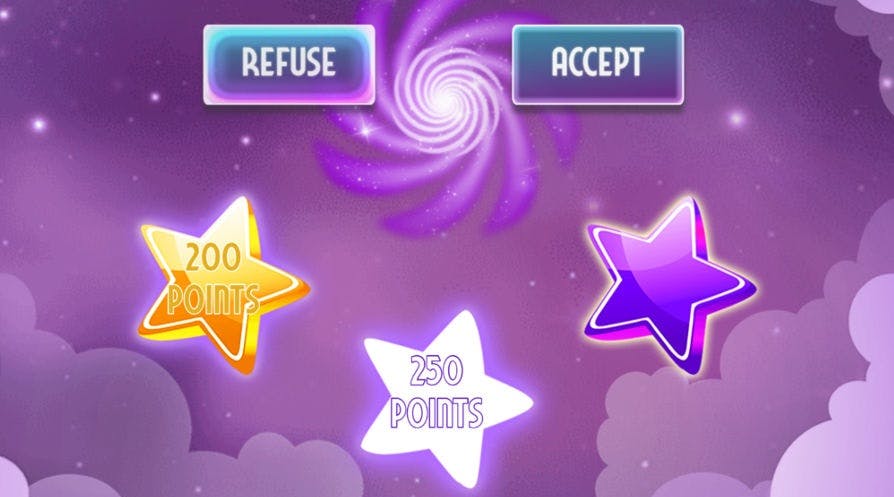 Align 3 Bonus symbols in a grid to trigger the "star dimension" bonus. Your constellation lights up and gets sucked into a whirlwind.
All stars are shuffled and three stars offered. Choose the star that you think contains the highest amount.
Accept or refuse the gain obtained. If you refuse you can choose another star.
If you only have one star left, click to discover your gain.
In any case, the content behind each star will be revealed to you!
Wanna be a Lucky Star? Play LuckyGames!
Try your luck now at your favorite online casino, LuckyGames.be, and get some huge winning on the Sparky Stars dice game!
The payout table on Sparky Stars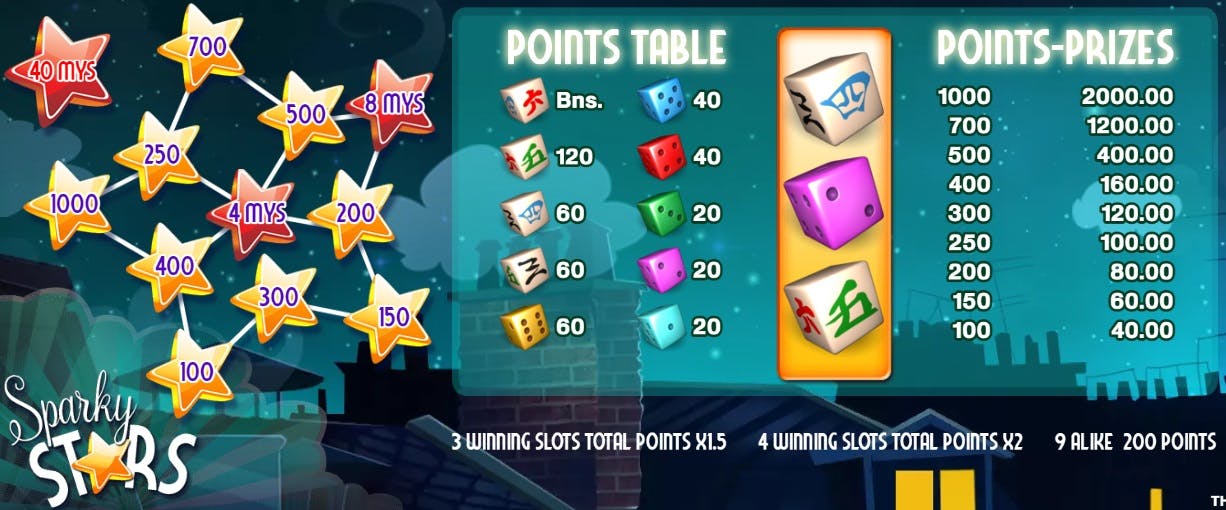 Sparky Stars dice game in numbers:
Type of game: dice placement, dicegame
License: B+
Redistribution rate: 96.00%
Minimum bet: €0.25
Maximum bet: €20.00
Maximum gain: 100x the bet, i.e. up to €2,000.00
Bonuses: Points, Mystery and multipliers
Jackpot: No