Airdice Mega Wheels - Test and Review
Welcome to Mega Wheels, the game that sends back! In Mega Wheels, if you don't win a game, you are rewarded with credit for the Cashback Wheel. When you have 30 credits and you start the next game the Cashback Wheel will spin to award you starting points for the new game, or Mystery games.
NOTE: Cashback Wheel credits are tracked separately for each new bet, and the credits will be saved to your account.
Principle of the game Mega Wheels from Airdice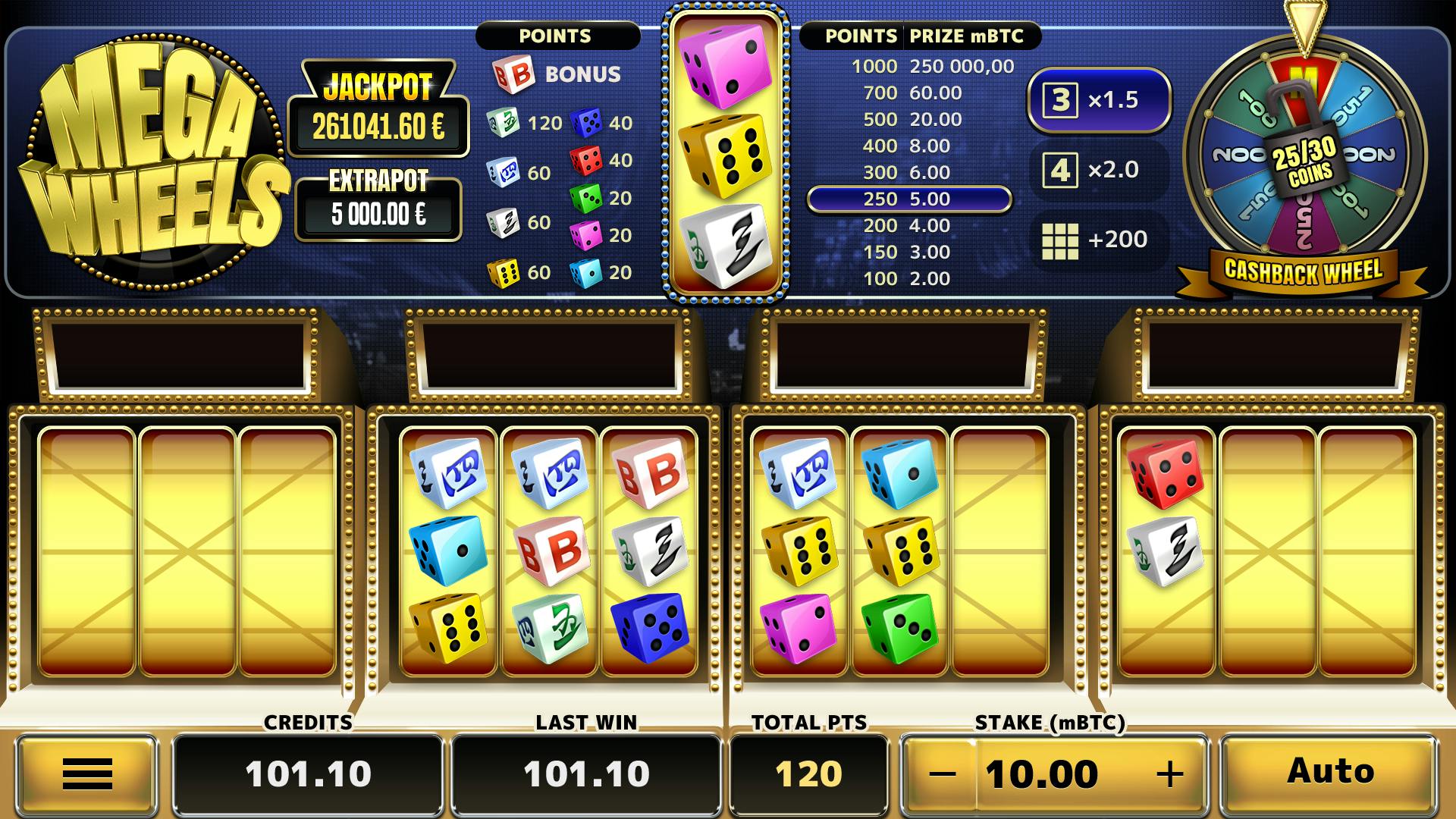 Press START to begin the game. You are presented with a random column of 3 dice. You must place these dice in one of the 4 grids. Your goal is to get 3 of the same dice in a horizontal or diagonal line.
The game lasts 12 moves. Different dice give different points. Try to get as many points as possible. You need at least 100 points to win. Try to win many lines in the same grid to get high score. Also try to earn points in 3 grids to receive a 1.5 score multiplier, or in all grids to receive a 2x score multiplier. If you can get 9 of the same dice in a grid, you get an extra 200 points.
If you roll 3 bonus dice in a row, you enter the Mega Wheels bonus game. The Mega Wheels bonus rewards you with points, cash, Mystert games or the progressive jackpot. There is a separate jackpot for each bet level.
Mega Wheels bonus wheel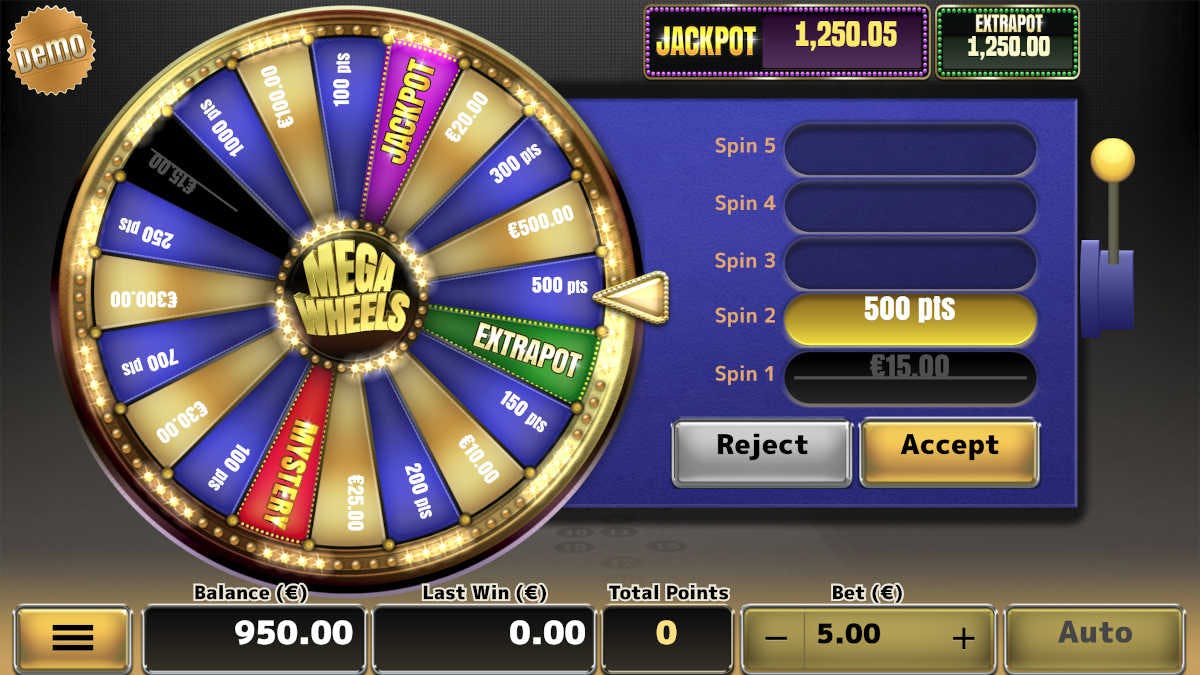 In the Mega Wheel bonus game you spin the big wheel to win big. Press PLAY to start the first spin. The wheel will stop in a sector which will award either a cash prize, points, Mystery games, the extrajackpot or the progressive jackpot.
If the wheel lands on the jackpot or extra jackpot, the bonus game will end immediately, and you receive the current jackpot value.
If the wheel stops on winning money, points or Mystery games, you have the choice to accept or spin the wheel again. Once the wheel sector is discarded, that sector is disabled for the rest of this bonus game. You can only reject 4x, the 5th result will automatically be accepted.

EXTRAPOT JACKPOT
Mega Wheel gives you an extra chance to win big with the EXTRAPOT! Land on the EXTRAPOT sector of the bonus wheel to win the indicated grand prize.
MYSTERY GAMES
The MYSTERY sector of the bonus wheel is the M sector of the Cashback Wheel will grant you 1-5 Mystery games, starting from the next round of play. During Mystery games, a victory allows you to land the maximum amount depending on the amount of your bet. The score table will change to show this.